Transitioning your practice
Accelerate your growth, optimize your services, and change your clients' lives
Partner with a firm where you come first
You deserve every opportunity to reach your unlimited potential as an advisor,
At North Star, our mission is to deliver these opportunities by blending support and independence: Support to build a practice optimized for growth and independence with all the advantages of practice ownership.
You're in business for yourself, but never by yourself.
Advisor services designed with you in mind
Each North Star financial professional benefits from the resources and expertise of our corporate office and team members who help your business run smoothly and reach new milestones.
Individual practice coaching
Your growth is our priority. Our professional development team leverages their combined experienced to help you create and execute strategies that leverages our resources to help you achieve optimal results.
Vision clarity and values alignment
Business process solutions and technology support
Client segmentation and services menu and calendar
Range of services coaching
Comprehensive investment and protection solutions
Financial professional teaming
Business continuation
Best practice idea sharing
You'll receive marketing services designed for the success and continued growth of your practice. We help you carefully craft and execute a complete marketing plan, using the appropriate strategies to reach your branding and business objectives.
Brand and acquisitions strategies
Marketing plan
Language development
Digital marketing and social media support
Design services
Pre-approved communication templates
Marketing consultation and planning for top advisors
Our building management services free you up to focus on your clients from wherever you choose to build your practice.
Lease negotiations
Relocation or transition consulting
Signage
Utilities coordination
At North Star, you can leverage technology to optimize your practice and enhance client servicing. Our IT team sources and reviews innovative solutions to keep you on-pace with digital advancements.
Support and troubleshooting
Client portal and account resources
Financial planning software
CRM
Equipment discounts and set up
You will receive all the compliance guidance and support needed to operate and market within regulatory requirements.
Regulation expertise
Advertising review support
Audit preparation
Annual requirement notification
Human resources and staff management
As your practice grows, we can help you hire staff, provide ongoing training, and coordinate compensation, allowing you to provide a high-level of service to your clients.
Recruiting and selection
Compensation strategies and benefits solutions
Staff training and development
Assistance with employment matters
Our accounting services will provide clarity and confidence in your practice's financial outlook.
Expense summary
1099 income detail
Employee payroll
Cash flow statements
Carrier affiliation and compensation
During your transition, our contracting and licensing team will work with you to transfer all your licenses and registrations. We will also help register you to practice in additional states and serve as a resource for any questions and issues through the process.
License and registration transfer assistance
Staff licensing support
Maintenance of active licenses through license and CE renewal
Address change support
Connect with our team to learn how we help your transition
Contact us
Your choice of products and services
As an independent advisor, you need the flexibility to cater to the needs of your clients. At North Star, you will have access to a broad selection of products and services.
Additionally, you will have no proprietary product requirements and will work with an open architecture platform.
You will also have access to our subject-matter experts in disability insurance, financial planning, investments, and more, who will serve as a resource to you and your clients.
Competitive compensation, benefits, and recognition
You have worked hard to establish your practice and portfolio of clients, and you deserve an appropriate compensation package.
Along with your practice income, you'll receive benefits such as 401(k), medical, dental, group life and much more.
You will also have many opportunities to attend various conferences and events throughout the year for recognition and continued education.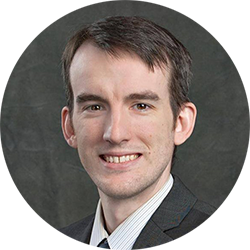 "I did a lot of research when I first decided to change firms. I wanted to find a firm that didn't have direct quotas and gave advisors the freedom to choose the direction for their practice while providing structure."
—Doug Dee, financial advisor in Houston, Texas
Nationwide opportunities
At North Star, you run your own business. You can choose your target market and location however you deem necessary to be as successful as possible.
With 41 office locations in 22 states, you are never stuck in one place. Many of our financial professionals choose to transfer to an office closer to their market or travel to meet with clients in other cities or states.
A community of high-achieving professionals
Community is a central part of the North Star advisor experience.
Whether you've been in business four decades or four years, each associate is a valuable member of our collaborative network of financial professionals who work together to optimize their practices and make positive changes in the lives of clients.
Our learning community is supported by:
Ongoing training programs with sessions from outside speakers
National conferences with industry experts, advisor focus groups, and networking
Leadership training and retreats
Professional study group opportunities
Invitations to industry conferences
Ready to get started?
If you want the freedom to run your practice your way with the stability of a national firm on your side, consider how North Star may join in your mission.
Connect with our professional support team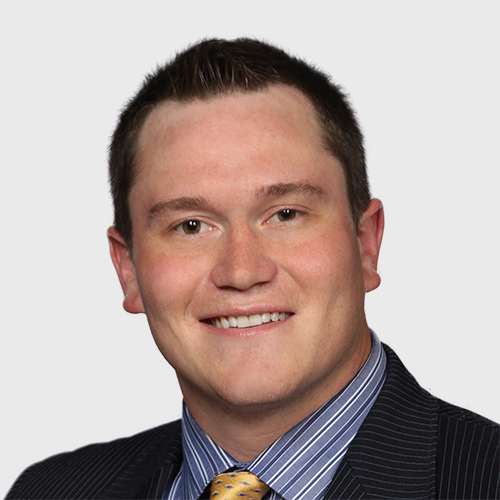 Mitch Zimmer
National Director of Recruiting and Professional Development