Medical professionals
Experience financial services designed for you
Specializing in service for medical professionals since 2001
You lead a busy life, and your financial situation carries a complexity not every financial professional understands.
The North Star Medical Division was developed with you and your specific needs in mind.
This group of representatives work throughout the United States, providing specialized financial services to medical professionals at every stage in their career.
Match with a financial professional who will help you build wealth and prepare for the future, without sacrificing valuable time in your schedule.
We are here for you in every stage of your career
School and residency/fellowship
As a medical professional, you face some large transitions in your career, the first of which is moving from medical school to residency or fellowship.
While you're still in training, we will help you develop a budget and make important decisions about your student loans. We can also provide personalized insurance recommendations to protect you if your ability to earn an income is interrupted at any point in your career.
Starting early will set you on a path to financial freedom without the common mistakes that could cost you in the long term.
The second big shift in your career happens when you move from residency/fellowship to practice. Whether you are opening a practice, joining a health care system or teaching hospital, or joining an existing practice as an associate or a partner, we will help you navigate the complicated combination of employee benefits and personally owned benefits.
As your income increases, we will also help you create an investment and retirement strategy that helps you to minimize taxes and take advantage of the powerful tool of compound interest. At this stage, layering asset protection strategies will become crucial in the planning process.
When you run your own practice, finding time to manage your personal and business finances become even more challenging.
We offer comprehensive guidance to help you set your business up for success through anything life may bring. Our practice owner services include strategies for employee benefits, business insurance lines, 401(k) plans, and defined benefit retirement plans, and customized solutions based on your specific requirements.
With our inclusive approach, we will work with your accountant, bookkeeper, attorney, and other professionals to ensure your solutions work in every situation.
We want to help you achieve the retirement lifestyle you envision for yourself. Whether it includes working part-time. teaching, or volunteering, we help you determine your needs and establish the investment vehicles that will help you get there.
With every solution we suggest, our goal is to help you maximize income. moderate risk, and minimize tax implications to ensure your retirement and estate plan reflect your expectations.
The North Star difference
When you work with an associate in the North Star Medical Division, you benefit from their experience, but you also benefit from the collective knowledge of dozens of financial professionals specializing in work with medical professionals and the many specialists and resources present at North Star.
Division leadership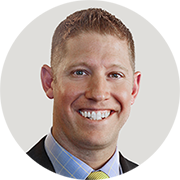 Damon G. Lichtenberger, CLTC
President
"The medical division is here to match the commitment of the clients that we serve. Like how the medical world changes and presents new challenges, so it goes with the financial markets."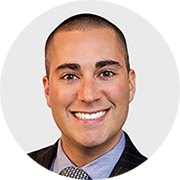 Zachary A. MacDougall, CFP®, ChFC®
President-Elect
"I couldn't be prouder to assist in leading this division during this unique time in history. These healthcare heroes deserve a world-class client experience and sound financial guidance."
Related resources
Worksheets and checklists
Worksheets and checklists
Financial fundamentals for your medical practice
Download PDF