All Press Releases
Kristin Brandli Printon, Minneapolis Financial Advisor, Selected as Top Woman in Finance Honoree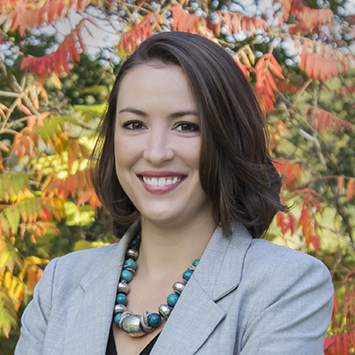 MINNEAPOLIS, Minn. — Finance & Commerce recognized Kristin Brandli Printon, financial advisor and senior partner at Moxie Wealth Management, as a 2019 Top Women in Finance honoree.* Printon was chosen by an outside expert panel and judged for her leadership and service to her community, professional accomplishments and dedication to the profession.
"This is an amazing group of women to be associated with, and I'm honored to be recognized!" says Printon about receiving the award.
Printon is a distinguished leader at both Moxie and North Star and a champion for women in business. As a goals-based financial advisor, she coaches clients—many of them women and mothers working in law—on how to manage their wealth and assets.
"I'm passionate about my work in the financial services industry and consider myself an advocate for my clients' finances," says Printon. "I focus on strategies that help empower people to spend their valuable time with their loved ones or developing their own careers, rather than worrying about their financial situation."
In the past year, Printon has developed a "Women & Finance" workshop with corresponding workbook. In her workshop, she has coached over 60 women on identifying their values and putting them in alignment with their finances.
As a new mother, she is also meeting with fellow working moms one-on-one and in focus groups to create a working moms' group. She recognizes the tendency for professional women to put taking care of themselves last and sees how this only becomes more common when kids enter the equation. Her initiative is to build a group focused on community and self-care, and she is planning the group's first event for fall or winter of 2019.
"Women only get stronger by supporting each other," says Printon. "I hope that the work I'm doing both professionally with clients, but also personally with other working mothers, helps other women feel heard and encouraged."
Printon has been recognized for her dedication to the industry, her community involvement and her leadership through several awards. These include being a 2015 Top Women in Finance honoree, the 2015 Scott Richards Scholarship Award winner, the 2017 WaveMaker Award winner from TeamWomen and a 2018 and 2019 Five Star Wealth Manager from the Twin Cities Business Journal.
Printon and other honorees will be recognized at the Top Women in Finance Awards dinner in Minneapolis on November 21, 2019. For more information, please visit https://finance-commerce.com/2019/09/finance-commerce-selects-2019-top-women-in-finance/.
About North Star Resource Group
North Star Resource Group is a Minneapolis-based financial services firm that provides both individuals and businesses with the resources to help create, preserve and protect their wealth. North Star has more than 150 full time advisors and over 170 employees. In a network of over 40 offices in 23 states, they have contributed to the financial security and well-being of over 130,000 individuals and businesses.** To learn more about North Star Resource Group, visit www.NorthStarFinancial.com.
**Data as of 12/31/18
For Immediate Release
Contact:
Megan Temte
Digital Marketing Specialist
North Star Resource Group
612.617.6018
Megan.Temte@northstarfinancial.com
###
Kristin is an investment advisor representative of Cetera Advisor Networks, LLC. CA Insurance License #0M81845.