All Articles
7 notorious myths about life insurance
Life insurance isn't always the most popular topic on the financial security landscape.
After all, the money only comes when the worst comes to pass: You or your spouse dies.
We hate to think about our deaths, especially untimely ones—as if there's such thing as a "timely" death. However, by not thinking about it, you could potentially make things worse for your family.
In fact, 43% of Americans aren't protecting their loved ones from the unexpected.1 That's hundreds of millions of people who don't know what would happen to their family financially if they were to pass away tomorrow.
Don't let misinformation be the reason you're loved ones aren't protected.
September is Life Insurance Awareness month, making it the perfect opportunity to set aside a few hours to research your life insurance options, hopefully with the professional help of a financial advisor.
To start, let's hear from a couple experienced advisors at North Star Resource Group on the life insurance myths they see the most often:
Myth #1: Life insurance is too expensive for me.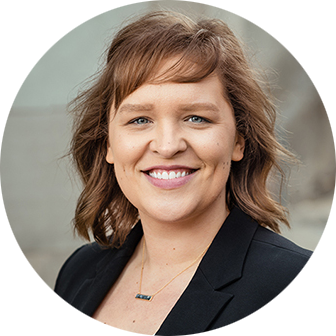 More than half of Americans think life insurance costs three times or more than it does,1 and this is often the reason for putting off getting coverage.
In reality, life insurance policies come at many price points depending on your age, gender, health and the type of insurance you want.
"Most people can afford some level of life insurance," says Chris Sitek, North Star's VP of Life Insurance Advancement. "Young parents on a budget can likely protect their families for less than $10/month."
You can use a variety of online calculators to give you an idea of what your cost might be per month, but ultimately, a conversation with a trusted financial advisor is the best way to find coverage that meets the goals you have for your family while managing your budget.
Myth #2: I'm young and healthy so I don't need life insurance!
It's great that you are young and healthy! This actually means your monthly costs could be lower. Let's lock in as much protection as we think we are going to want or need in the future right now while you are as young and as healthy as you ever will be. There are features to lock in future insurability and convertibility so we can make it extremely affordable while you are building in your career.
Myth #3: I'm single, so I don't need life insurance.
Do you ever plan on being married or having dependents? Do you plan on building an estate over time with investments, retirement and real estate holdings? Did you know that you can utilize life insurance as a tax-favored wealth accumulation tool that could also have asset protection provisions as well?* By locking in your policy now while you are young and single, we save you money over time.
*Financial Advisors do not provide tax, mortgage, real estate or legal advice. You should always consult a tax or legal professional for advice regarding your specific tax and/or legal situation. North Star Resource Group and its affiliate(s) are independently owned and operated, and offers its own suite of products and services entirely independent of Securian.
Myth #4: I don't need that much life insurance coverage—I read I only need six times my income.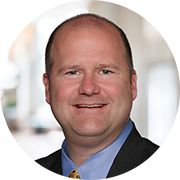 Shaun McDuffee, AEP, CLU, ChFC®, CEPA
Senior Vice President and Senior Partner at North Star Resource Group – Austin
View Shaun's bio →
The amount of life insurance coverage you take isn't needs-based, it's wants-based. Think of it this way: If your $500,000 house burnt to the ground, you don't need the house to be replaced fully—you could easily live in a $100,000 house—but you want that to be replaced.
Ultimately, you want to replace the economic value you bring to your family. How much income would they lose if they lost you? Depending on your age, this number is often closer to 20-30 times your current income.
Myth #5: I have some life insurance coverage through my employer, and I don't need any more.
We love it when you get some extra, especially when it paid for by your employer!
However, there are still some questions to ask:
Do you know the portability privileges of the of this life insurance coverage?
Does it have inflation protection?
Will they give you more as you get promoted?
If you are looking to get supplemental coverage with them, you may only get standard rates or be subject to underwriting. A financial advisor can help broker out to nearly all insurance companies to help you get the coverage that meets your needs today and over time.
Myth #6: If I have a good life insurance policy, my spouse doesn't need one.
Imagine you experience the worst and your spouse passes away. Will you feel ready to return to work on Monday?
No matter your income level, life insurance can help prepare you if something happened to your spouse. With the right coverage, you're ensuring the kids will still be cared for, the rest of the household duties your spouse was doing go on without disruption and you can support all of the extra costs to cover that, let alone the emotional loss of the kids and family needing you to take some time off of work in order to be the backbone of the family.
Myth #7: I only need life insurance for the next 10-15 years, and then I should be able to self-insure.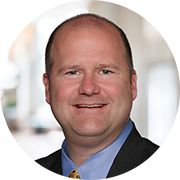 Shaun McDuffee, AEP, CLU, ChFC®, CEPA
Senior Vice President and Senior Partner at North Star Resource Group – Austin
View Shaun's bio →
It gets back to that "need" concept. You may want to replace your income for your family should something happen. You may want to allow your family to carry on with minimal (additional) disruption in their lives.
I hope you are able to save enough income in the next 10-15 years to replace your income and to live. If that happens then the need/want for life insurance likely will go down or be eliminated. However, if you can't save as much as you hope or if life throws you a few financial curveballs, you are going to want to have life insurance that lasts longer than you do. Give yourself options.
Conclusion
Do you still have questions about life insurance? Concerns about your cost and what is covered in your policy?
No amount of Googling can replace the clarity that comes from sitting down with a goals-based financial advisor. You can book a meeting with one near you today!
1 Life Happens and LIMRA. (n.d.). 2019 Insurance Barometer Study. Retrieved August 14, 2019, from https://lifehappenspro.org/barometer
Life insurance products contain fees, such as mortality and expense charges (which may increase over time), and may contain restrictions, such as surrender periods.
2692285/DOFU 8-2019