All Press Releases
Chase Brakke recognized as BestPrep's 2018 Volunteer of the Year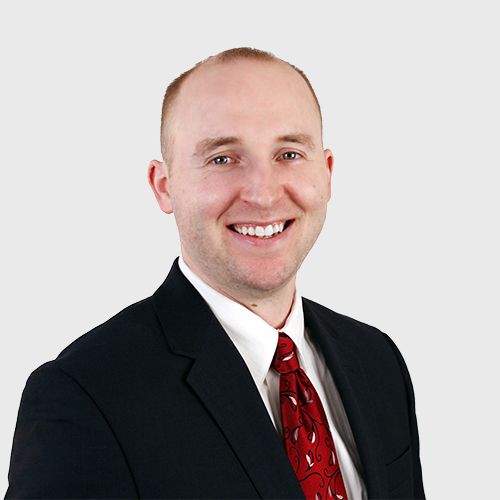 Brakke was honored at the non-profit organization's 2018 annual luncheon with their top volunteer award.
MINNEAPOLIS — Chase Brakke, DIA, DIF, National Disability Insurance Consultant at North Star Resource Group, was recognized as BestPrep's 2018 Volunteer of the Year at the organization's annual luncheon on Thursday, May 24, 2018. Brakke was honored in the presence of nearly 600 guests, including fellow volunteers, business representatives, teachers and students at the Hyatt Regency Hotel in downtown Minneapolis.
BestPrep is a Minnesota-based nonprofit organization, dedicated to preparing students with business, career and financial literacy skills through hands-on experiences. Founded in 1976, BestPrep's programs work with students in grades 4-12 and to date, the organization has helped 1.6 million students prepare for a successful life and career beyond high school.
The Volunteer of the Year award is given annually to one BestPrep volunteer, out of about 5,000 volunteers total. Each spring at BestPrep's Annual Luncheon, an individual is awarded the honor for going above and beyond in their efforts with both the organization and the students involved with BestPrep's many educational opportunities. Brakke is pictured on the left accepting the award. Photo provided courtesy of BestPrep.
Brakke has been involved with BestPrep since 2009. Over the past 9 years, he has been involved with various BestPrep programs and initiatives, including 3 years as the co-chair of the Ambassador's Committee, 4 years as the chair of the Volunteer Engagement Committee, and 132 hours of service clocked for just the 2016-2017 school year. For the current school year (2017-2018), he has volunteered over 110 hours. He has presented to middle school and high school classrooms around the Twin Cities on topics of financial literacy and professional development, participated in the eMentors program and the Technology Integration Workshop, and presented and judged business plans at the Minnesota Business Venture, a residential summer program. Previously, he was awarded one of BestPrep's Volunteer Service Awards in 2015, an honor recognizing the top 1% of all BestPrep volunteers. Also in 2015, Brakke was honored with North Star Resource Group's Scott Richards Medal of Honor, in recognition of his charitable mindset and active philanthropic involvement. Only 14 individuals have received this honor to date, which recognizes an individual who exhibits outstanding service, selflessness and leadership.
To learn more about BestPrep, visit www.bestprep.org.
To learn more about Chase Brakke, visit www.northstarfinancial.com/find_an_advisor/chase-brakke/.
About BestPrep
BestPrep is a nonprofit organization dedicated to preparing students with business, career and financial literacy skills through hands-on experiences that inspire success in work and life through seven innovative programs. Since 1976, the organization has served more than 1.6 million Minnesota students and teachers. For more information, visit www.bestprep.org.
About North Star Resource Group
North Star Resource Group is a Minneapolis-based financial services firm that provides both individuals and businesses with the resources to help create, preserve and protect their wealth. North Star has more than 150 full time advisors and over 150 employees. In a network of over 40 offices in 23 states, they have contributed to the financial security and well-being of over 140,000 individuals and small businesses**. To learn more about North Star Resource Group, visit www.NorthStarFinancial.com.
North Star Resource Group offers securities and investment advisory services through Securian Financial Services, Inc.  Members FINRA/SIPC. North Star Resource Group is not affiliated with Securian Financial Services, Inc. North Star Resource Group is independently owned and operated.
**Data as of 12/31/2017
For Immediate Release
Contact:
Megan Temte
North Star Resource Group
612.617.6018
megan.temte@northstarfinancial.com
###
Chase is an investment advisor representative of Cetera Advisor Networks, LLC. CA Insurance License #0H42932.