All Articles
6 steps to staying smart with money over the holidays
It's inevitable: Your spending will go up during the holidays. Between travel costs, holiday gifts, and a hearty increase in hot chocolate consumption, you're debit and credit cards will get more use in November and December than any other time of the year.
The key is to recognize this shift in spending and plan for it. That way you can spend guiltlessly on your visit home for the holidays but avoid the shock of unloading all your gifts at the Target checkout line.
Table of contents: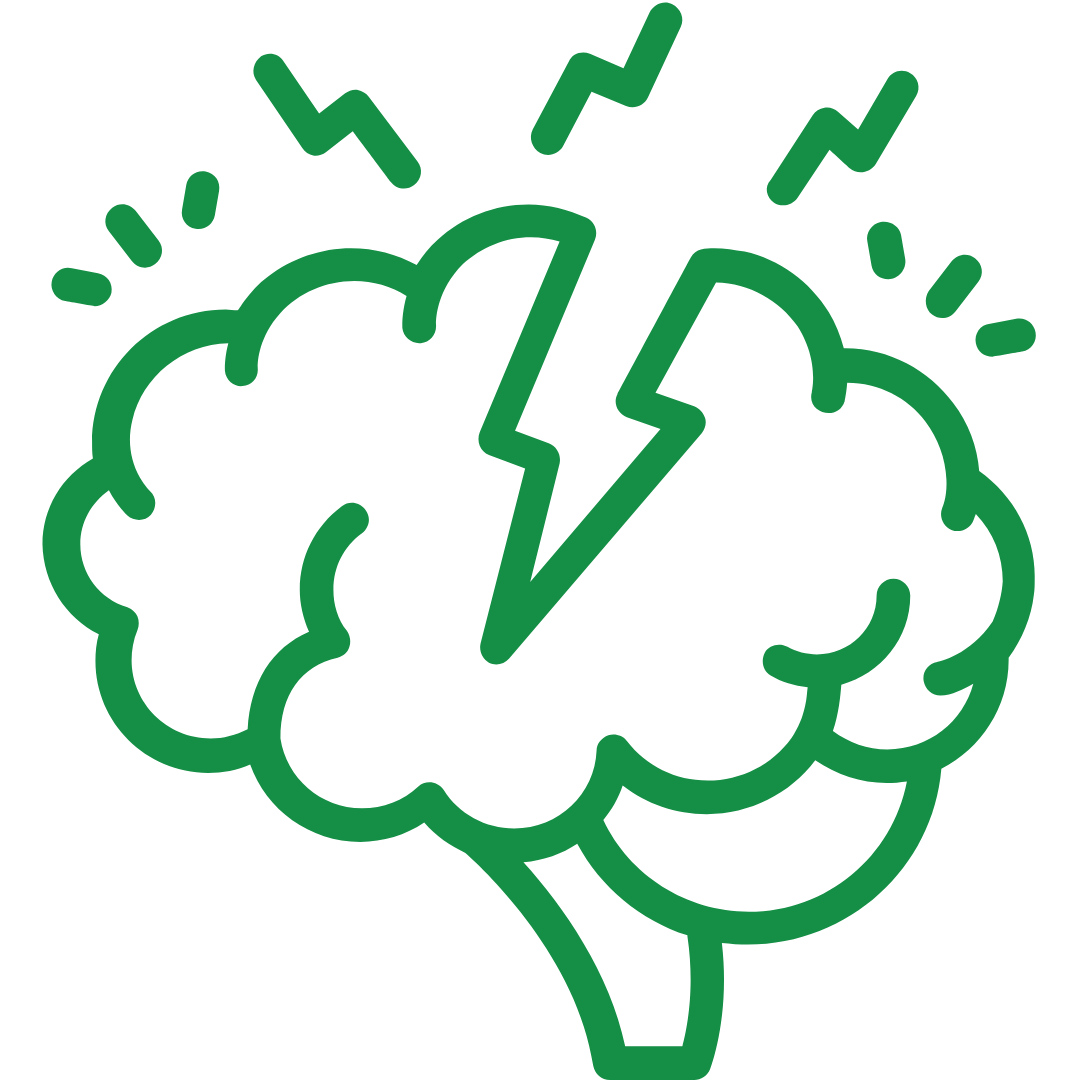 The number one cause of stress for Americans at any age is money.
Step 1: Check your priorities
Like all money matters, it starts with your values. Pick a day in October or November to check in with yourself, your partner or your kids about what make the holidays special to you. The main categories for this are gifts, experiences, travel, and charity.
There are no right or wrong answers here. Choosing gifts over charity doesn't make you shallow. This is about priorities during the holiday season. If you already give generously year-round, you can be honest about wanting to lavish your loved ones with gifts for a couple of months.
As with most financial strategies, it's about knowing yourself. Be mindful of what is most important to you and then ensure that your money decisions are aligned with those priorities.
You may value experiences above all else, but the experiences you love are reading a book as a family around the fireplace. This is a free activity, but it's still more important to you than any present you could give or receive.
Sum up in one sentence what would make your holiday season a success. Example: "Taking time to experience all my city's holiday traditions will make me feel like the holiday was a success." or "Being able to afford gifts my kids love, without going into debt, would make this the best holiday season."
Step 2: Determine a spending limit
Be realistic here for what you can afford after necessities (rent, utilities, food, car payment, etc.) and for what you want your holiday to look like. Avoid comparing with what other people seem to be spending.
To determine your spending limit, first, make sure you are setting a limit that aligns with your holiday and lifetime goals.
The best way to determine how much you should spend is to first determine if you are saving enough to reach your goals. If you are saving enough, it gives you permission to allocate whatever is leftover how you see fit based on your values and enjoy guilt-free spending.
If you have a monthly budget for all expenses (including entertainment, eating out, etc.) see if you have a large enough surplus to use for holiday spending. If you don't have enough, investigate ways to cut back. Maybe you forego eating out or suspend your streaming account to make up for the money lost.
If you simply can't cut back your monthly budget anymore to save for holiday spending, you have a choice to make 1) reduce your holiday expectations or 2) plan to take out a small loan by using your credit card.
Option one is usually the wiser choice if you remain realistic. With option two, you should still be very minimal with your spending. Use your credit card with the lowest interest rate and make plans to pay off your balance as soon as possible.
Next, try to divide your limit among your priorities: gifts, experiences, travel, and charity. These numbers will change, so don't try to make it perfect yet.
Step 3: Create a budget
Start with what your top priority is and work down from there:
Budgeting for gifts
Start by listing out everyone you need to get a gift for, and then list how much you're willing to spend on each person. When you're done, add up the costs. Is this number higher than you can safely spend on presents this year? You may need to shorten your list or to decrease what you spend on each person.
How to save on holiday gifts
Go in on a present with others. Your mom is asking for a new gadget, but you can't afford to get it on your own? Ask if a sibling would be willing to go in together!
Buy used. Books and games are often just as good gently used, and much cheaper. Kids especially will never mind the difference.
Shop sales and use coupon codes. Look through your local paper for coupons at stores where you're shopping. For online shopping, you can install a browser extension to find online coupon codes for you to ensure you always get the best deal.
Give something homemade. If you simply can't afford a nice gift for all your coworkers, but you don't want to feel like a Scrooge, consider baking them a batch of cookies or giving them a homemade hot chocolate mix. The web is full of cheap DIY gift ideas!
Shorten your list. When your siblings and cousins start growing their families, your holiday shopping list will grow too.
Budgeting for experiences
Start by listing out all your holiday traditions and then anything you would like to try new this year, including any holiday parties you're throwing or attending. Rearrange your list in order of what you want to do most. Now, put a price next to each activity, including any food, clothing, or travel costs that would be included.
Work your way down the list, scheduling activities in your calendar (this is the fun part!), and stop scheduling once you've reached your spending limit for this category.
If you can't fit all your can't-miss activities in under this category's spending limit, you can borrow from a category that is a lower priority, or you can look into ways to make experiences cheaper.
Budgeting for travel
Some people love taking their family vacations over the holidays, while others need to travel to see close family that lives far away. Whatever your situation, you will probably need to budget for some travel expenses over the holidays.
If you're struggling to find the space in the budget to do this, consider ways to save.
How to save on a holiday travel
Drive instead of fly. Check ticket and gas prices to find the most economical way to get from here to there. Although it may take longer, driving may create fun experiences in the car you'd be sad to miss!
Trade presents for travel. If you do choose to take a larger trip around the holidays, you may let your kids know that the travel will be their gift this year.
Budgeting for charitable giving
Charitable giving, regardless of income, is important for a few reasons. The obvious is that you are contributing to a good cause. But there is something else that happens when you decide to give some of your money away: You're making the powerful statement to yourself that you won't let money be a master over you and you'll use it for the greater good.
If charitable giving is one of your top values, don't leave it for the leftovers when you've used up the rest of your spending budget. Instead, list out charities or causes that are the most important to you. This could be a nonprofit you give to year-round or a cause you became passionate about this year. Decide how much to give to each charity and start donating!
You may also choose some creative ways to give back:
Fun ways to give during the holidays
Get your kids involved. Let each of your children choose a charity they want to contribute a portion of your budget to. If your daughter loves animals, suggest a gift to the Animal Humane Society. If your son is obsessed with the ocean, find a nonprofit dedicated to marine research and preservation. Younger kids may need more help with this, but it is a great way to instill the value of giving into the next generation.
Give your time. Look for opportunities to donate your time through volunteer work instead. If you're not sure where to start, Volunteer Match connects people to organizations that need help.
Step 4: Track your spending
A budget is only useful when you use it. Whenever you spend money on something for the holidays, don't forget to track it! If you know you won't be able to track everything, take out cash for each of your categories of spending (gifts, experiences, travel, and charity) and put each in an envelope. Only spend from that envelope, so when the money is gone, it's gone.
Budgeting apps are a useful tool for tracking gift recipients and holiday spending.
Step 5: Use your list
Buying last-minute additions to presents is so tempting, but it will destroy your budget. Stick to your list, and when you have someone covered, cross them off. Remember, a great present shouldn't be proof of how much you love or know someone, it is just an expression of your gratitude for them in your life!
This can be harder with experiences and charity. Saying no to a spontaneous trip to the winter carnival or turning down an opportunity to give money seems coldhearted. If you find yourself in these situations, consider how you may be able to make some tradeoffs.
Maybe you go to the carnival, but that means you skip the planned-for peppermint mochas each time you go out.
Instead of answering every letter, email, and phone call asking for charitable giving, make a list of places where you would really love to give and set up manageable monthly donations in your year-round budget so you can still give without dropping so much money all at once.
Step 6: Start saving for next year
Don't let your money-smart habits end when the holidays do! You can start preparing for next year now by putting away a little bit each month to remove any stress and guilt come November.
Here's how to get started:
Figure out how much you spent this year on gifts, experiences, and charity.
Decide if you want to increase your spending on any category next year. This is your new spending limit!
Save 1/12 of that amount each month until the following December.
Having the money ahead of time is one of the best things you can do for financial wellness.
Having an appropriate savings strategy throughout the year allows you to even out unplanned expenses when they arise, whether emergencies or fun opportunities like holiday vacations, without the stress of having to choose where to cut back in other areas.
Instead of paying off your purchases for months after December 25th with a high credit card interest rate, you're preparing yourself for a money-smart future holiday season.
---
Some of this is due to poor spending habits and non-existent savings strategies. Understanding your financial goals, based on your personal priorities, and creating a roadmap for reaching them is a great way to reduce stress during Christmas and year-round.
Creating a goals-based strategy can also help you enjoy the money that you have, allowing it to work for you, rather than the other way around.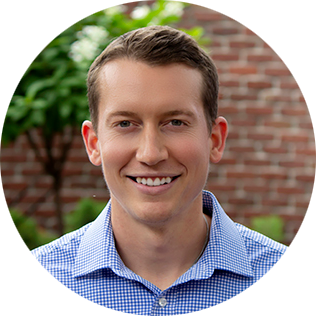 "A recent client of mine told me their dad had saved every dollar he had and never enjoyed it during his working years. Sadly, he passed away right before he was planning to retire. I'm not suggesting you shouldn't plan for the future, but there is an important aspect of setting aside a certain amount each month in your budget into a 'Fun,' 'Travel,' or 'Gift' account so it's not just all work and no play."
—Tanner Fedell, Financial Advisor (Dallas, Texas)
A financial professional can help you balance these priorities.
Get more financial wellness tips in your inbox!