All Articles
Will home and auto rates keep rising in 2023?
An Independent Perspective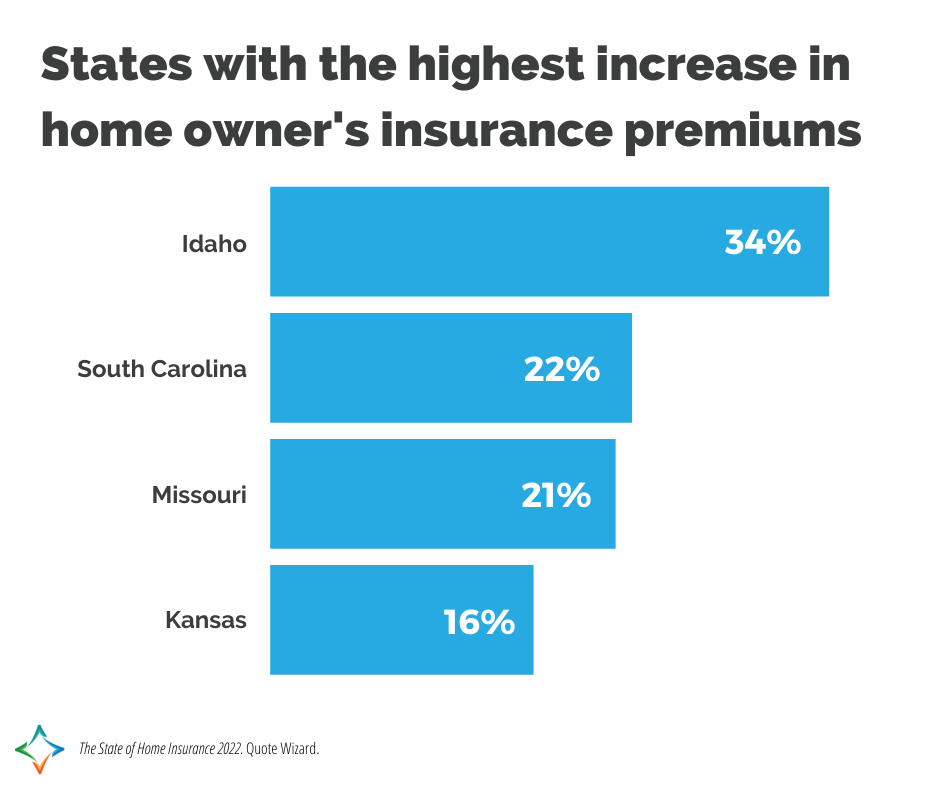 Home and auto rates are on the list of increasing prices in 2022 and 2023.
On average home insurance rates in the U.S. have gone up 2%. However, some states have seen up to 30% increases.7
Our property and casualty specialists have been watching steady increases in insurance premiums for the past 10 months, and we're being told it's far from over.
With inflation and natural disasters on the rise, as well as supply chain ripples of the pandemic, each carrier is taking a different approach to handling the pressures.
Some have instituted flat rate increases of 30% for both home and auto. Others are projecting "step" rate increases of 12% projected for the next three years.
As we monitor clients' policies and premiums, we're seeing renewals come back with massive swings in dwelling value and huge increases for wind and hail deductibles.
Knowing that rates are going up might help you plan your next renewal and find other ways to save.
Table of contents
Why are home insurance rates increasing?
The rising cost of materials and labor.
Insurance carriers use premiums to cover the cost of claims. If the cost of the average claim goes up, carriers must increase premiums to cover the expense of paying out those claims.
The current rise in rates is caused by a rise in replacement costs or the amount it would cost to rebuild your home.
Supply chain disruption due to COVID and geopolitical disruption in Ukraine and Russia1 have led to a 17.7%2 year-over-year rise in building material costs.
The construction industry is also experiencing a serious shortage of labor, with a current shortage of some 430,000 construction workers—a number only expected to increase in the coming years.3
All this has created the perfect storm for high costs to rebuild homes, and therefore, rising rates for insuring those homes for repair and replacement.
Increased number of natural disasters and temperature extremes.
Hurricane Ian is just the latest in the timeline of increasing natural disasters. The past several years have also brought wildfires, regionally high or low temps, and increased hail and windstorms, all of which have led to an increase in claims.
In the last three years, the U.S. has averaged 17.8 billion-dollar natural disasters per year, compared to a 20-year average of 11.6 events.4
With an increased risk of events, insurance companies increase prices to cover the larger likelihood of paying a claim on any given policy.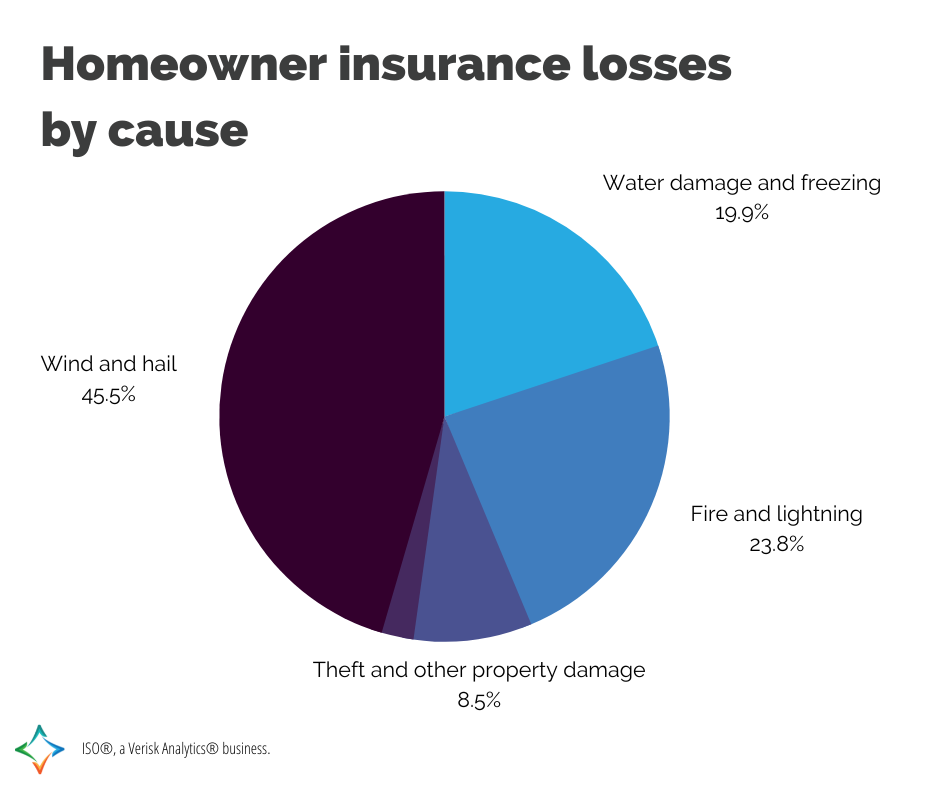 Why are auto rates increasing?
Temporary pandemic auto insurance discounts are being lifted.
When people stopped driving due to shelter-in-place policies, many insurance carriers offered discounts. Less driving meant less risk of accidents, and fewer chances the companies would need to pay out on claims.
However, as travel returned to normal, those discounts lifted in addition to premium increases which caused sticker shock for millions of consumers.
Post-pandemic driving speeds are higher, with larger loss claims.
Although the pandemic reduced the number of cars on the road, the number did not drop to zero. What's more, those open roads invited faster speeds for drivers and larger loss claims in accidents.
Even with the number of drivers returning to pre-pandemic levels, the speeds are still faster than normal. As a result, average auto claim costs have increased 20%.5
To offset these larger claims, auto insurance carriers are increasing premiums.
Auto repair labor shortages, wage increases, and limited parts availability increase repair costs.
Like many U.S. industries, auto repair shops are struggling to find workers. At the same time, the existing workers are demanding higher pay.
On the material side, limited parts availability due to strain on the supply chain are driving up costs for both suppliers and repair shops.
Again, increased costs to repair on each claim are pushing carriers to raise rates.
The car market is up, leading to high replacement costs.
Actual cash value (ACV) refers to how much a vehicle is worth right before the loss. With used car prices up more than 50% since February 2020,6 ACV is up for all drivers and all carriers are feeling the weight of those larger claims.
What you can do to save on home and auto premiums
Rising home and auto rates are inevitable. Although much of what we are seeing is a ripple effect of the pandemic and the economic disruptions that followed, a moderate rise in rates is to be expected even when all other factors level out.
Expect that your next renewal is going to be higher—plain and simple.
Yet just because you expect rates to rise, there are still things you can do to reduce your property and casualty costs in 2023.
1. Increase your deductible.
The more you are willing to pay out-of-pocket in the case of a loss will always reduce your monthly premium. However, this does require you have cash reserves on hand if a loss were to occur.
A self-insuring strategy such as this is not recommended for everyone, you should meet with your financial professional to weigh the pros and cons related to your personal monthly cash flow and investment strategy.
In North Star's case, your professional can create a projection of what this decision would mean for your future financial outlook.
Now may also be a good time to evaluate your emergency savings reserves with your financial professional. Consider if you should increase your accessible dollars and discuss which account these funds should be held in to reduce loss to inflation while ensuring you can withdraw the money if you need it.
2. Utilize your carrier's telematics discount if available.
Telematics is a method used to collect information about your mileage and driving habits.
Insurance companies are big believers in using real-time data to determine the risk of paying on claims. If you choose to share your driving habits with your carrier, you will more than likely become eligible to a discount.
By having your driving monitored for up to 90 days through an app on your phone, you can save anywhere from 5% to 40% on your premiums if you are a good driver. This isn't for everyone, but if savings is the goal, then it might be worth a discussion.
3. Spilt up your home and auto bundles.
Bundling home and auto insurance is often the best way to find pricing efficiency. Carriers want to provide you as many products as possible, and it is worth it to them to offer discounts to those who bundle.
Unfortunately, with drastic rate changes we've seen this year, it may make sense to split your policies in certain circumstances.
An independent agent can shop various carriers and policies according to your needs to determine if this strategy would help you save.
4. Shop around to see if you can save some money.
The property and casualty team at North Star is independent and not beholden to one carrier. When we see high renewals for our clients, we automatically re-shop the market to make sure there isn't a more efficient way to handle their insurance.
Sometimes there's nothing we can do but accept an increase. The existing policy is still the best option for that client. In other cases, we can make the adjustments mentioned above to help minimize those increases.
Working with an independent property and casualty agent
The North Star team is independent and not beholden to one insurance provider. We have access to quotes from your choice of the nation's top carriers, and we are dedicated to our client's overall financial well-being first and foremost.
In years when rates are rising, we do what we can to reduce monthly costs while ensuring long-term financial stability by sensibly covering risks.
Every customer gets reviewed at every renewal.
even during the good times and even if nothing has changed. Our team reviews each renewal to see how rates were impacted and shops the open market to see if we can find a better option with another carrier.
We're also spending more time on education.
Right now, many agencies are using this time to "undercut" prices by limiting important coverage features when quoting, knowing that people will be shopping for a lower rate. This will get attention and many people will switch carriers without knowing what they are giving up in coverage.
We want our clients to understand coverage limits and the features that are important to them and make empowered decisions with that knowledge.
We're looking into alternative ways to save.
Lastly, we are weighing the potential benefits of alternative savings methods for each person individually.
North Star Resource Group is here to help. If you ever have questions, you can reach our team at nspc@northstarfinancial.com and someone from our team will jump at the opportunity to assist.
Get more financial wellness tips in your inbox!
12022 U.S. Construction Cost Trends. CBRE.
2U.S. Bureau of Labor Statistics, Producer Price Index by Commodity: Inputs to Industries: Net Inputs to Residential Construction, Goods, retrieved from FRED, Federal Reserve Bank of St. Louis; https://fred.stlouisfed.org/series/WPUIP2311001, October 27, 2022.
3Katara, Si. (August 18, 2022). Replenishing the Construction Labor Shortfall. Forbes.
4Billion-dollar events to affect the United States from 2002 to 2022* (CPI-Adjusted). National Centers for Environmental Information.
5Impact of the Pandemic on the P&C Insurance Economy. (September 2021). CCC Intelligent Solutions.
6Preston, Benjamin. (August 22, 2022). How to Buy a Used Car in This Tough Market. Consumer Reports.
7The State of Home Insurance 2022. Quote Wizard.
Securities offered through Cetera Advisor Networks LLC, member FINRA/SIPC. Advisory Services offered through Cetera Investment Advisers LLC, a registered investment adviser. Cetera is under separate ownership from any other named entity.