All Press Releases
Energage names North Star Resource Group a winner of the 2021 Top Workplaces USA award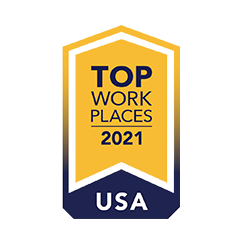 MINNEAPOLIS — January 28, 2021 — Today North Star Resource Group has earned the 2021 Top Workplaces USA award, issued by Energage, a purpose-driven organization that develops solutions to build and brand Top Workplaces. This is the inaugural year for Top Workplaces USA, built on the program's 14-year history surveying more than 20 million employees across 54 markets for the regional Top Workplaces awards.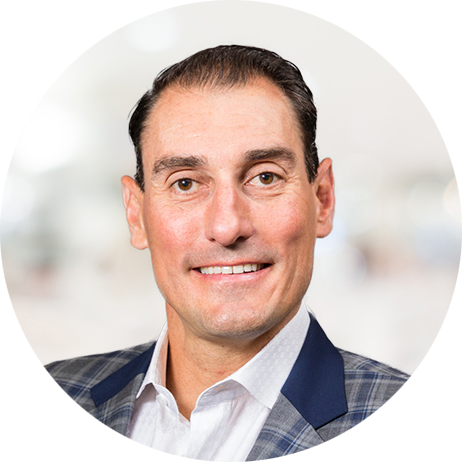 "Being recognized as a Top Workplace in the US is a compilation and credit in doing many little things right. The big thing we that do right, which drives our ultimate success, is our purpose—Changing Lives, Forever®. Great companies have great purposes and great people."
– Ed Deutschlander, North Star CEO
Top Workplaces USA offers national recognition for large organizations, those with more than 150 employees, and those that may have operations in multiple markets. Several thousand organizations from across the country were invited, and more than 1,100 participated in the Top Workplaces USA survey. Winners of the Top Workplaces USA list are chosen based solely on employee feedback gathered through an employee engagement survey, issued by Energage. Results are calculated by comparing the survey's research-based statements, including 15 Culture Drivers that are proven to predict high performance against industry benchmarks.
"During this very challenging time, Top Workplaces has proven to be a beacon of light for organizations, as well as a sign of resiliency and strong business performance," said Eric Rubino, Energage CEO. "When you give your employees a voice, you come together to navigate challenges and shape your path forward. Top Workplaces draw on real-time insights into what works best for their organization, so they can make informed decisions that have a positive impact on their people and their business."
About North Star Resource Group
North Star Resource Group is a Minneapolis-based financial services firm that provides individuals, families and businesses with the resources needed to create, preserve and protect their wealth. With a network of 170 advisors in 22 states, North Star has contributed to the financial security and well-being of over 140,000 individuals.*  Additionally, North Star contributes 10 percent of profits each year to worthy nonprofits through the Scott Richards North Star Foundation, totaling $5.8 million donated since 2004.
*Data as of December 31, 2019
###
If you would like more information about this topic, please call Megan Temte at 612.617.6018, or email at megan.temte@northstarfinancial.com.
Certain individuals associated with North Star Resource Group are registered with and offer securities and investment advisory services through Securian Financial Services, Inc. ("Securian") registered broker-dealers and investment advisors, member FINRA/SIPC. Individuals registered with Securian are authorized to offer only those securities and investment advisory services that have been specifically approved by Securian. Additional information about individuals registered with FINRA can be found on FINRA's BrokerCheck. For information about which individuals associated with North Star Resource Group are registered with Securian  as well as information about which securities and investment advisory services such individuals are authorized to offer on Securian's behalf, please contact Securian at 1-800-820-4205.
3405378/DOFU 1-2021