All Press Releases
Edward G. Deutschlander, CLU, CLF Becomes CEO of North Star Resource Group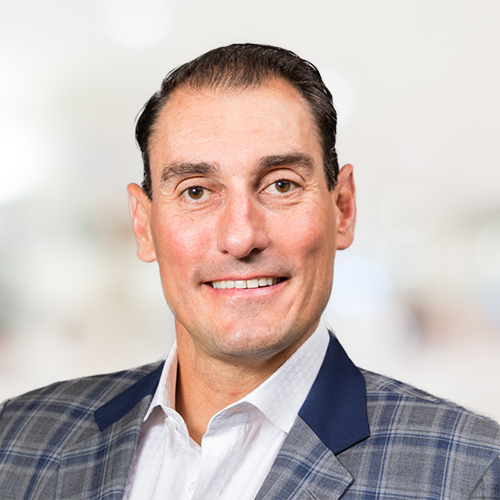 MINNEAPOLIS, MN—Edward G. Deutschlander, CLU, CLF has officially transitioned into his new role of Chief Executive Officer of North Star Resource Group.
Deutschlander had previously held the title of CEO-Elect since 2012. Former CEO since 1969, Phillip C. Richards, CFP®, CLU, RHU, has transitioned into a new role of Executive Chairman and Founder of North Star. By identifying Deutschlander as his successor years ago, Richards formed a seamless succession that has been very positively received.
Deutschlander joined North Star after graduating from Macalester College in St. Paul, MN in 1993. Starting out as a Financial Advisor at North Star, his career path then shifted to Recruiter (1995-1996), National Recruiting Director (1997-1999), Vice President (2000-2003), Executive Vice President (2004-2007), President (2008-2011) and CEO-Elect (2012-2015).
A published author of two books; Be the First Believer and Practice on Purpose, Deutschlander's third book, Promises Kept, is to be published in spring of 2016. He is an established international speaker and has been asked to present internationally in China, Thailand, Singapore, Hong Kong, Mexico, Malaysia, the Philippines, South America, Greece and Canada. Through giving several hundred presentations, Deutschlander has effectively educated tens of thousands of managers and advisors in the financial services industry.
In 2008, he was recognized by NAIFA (National Association of Insurance and Financial Advisors) as one of the "4 under 40" winners for his career accomplishments and in 2010 was named by The Minneapolis/ St. Paul Business Journal's as one of the "40 under 40" award winners. Deutschlander was the first recipient of the North Star Resource Group's Medal of Honor which recognizes servant leadership, selflessness, service and integrity. He is also one of the founding board members of the Scott Richards North Star Foundation, founded in 2004. Additionally, in 2004, he co-founded with his wife, Toni, Bikes for Kids—an annual event making it possible for disadvantaged youth in the Twin Cities to receive a brand new bicycle for Christmas.
This is an important moment in North Star history for all involved and the firm looks forward to a new era under Deutschlander's leadership. North Star is also eternally grateful for the many successful decades under the guidance and leadership of Phil Richards.
For more on Deutschlander, visit https://www.northstarfinancial.com/find_an_advisor/edward-deutschlander/.
About North Star Resource Group
North Star Resource Group is a Minneapolis-based financial services firm that provides both individuals and businesses with the resources to help create, preserve and protect their wealth. North Star has more than 120 full-time advisors and over 150 employees. In a network of 44 offices in 22 states, they have contributed to the financial security and well-being of over 120,000 individuals and small businesses. In 2015, North Star was the winner of the BBB Torch Awards for Ethics, the Recipient of the Minnesota Business Ethics Award and listed as one of Minnesota Business Magazine's 100 Best Companies to Work For. To learn more about North Star Resource Group, visit www.NorthStarFinancial.com.
For Immediate Release
Contact:
Kristen Bernsteen
PR & Social Media Specialist
North Star Resource Group
612.617.6018
Kristen.Bernsteen@northstarfinancial.com
###
Ed is an investment advisor representative of Cetera Advisor Networks, LLC. CA Insurance License #0F81199.