All Press Releases
Phil Richards to Receive Honorary Degree from and Deliver Commencement Address at Temple University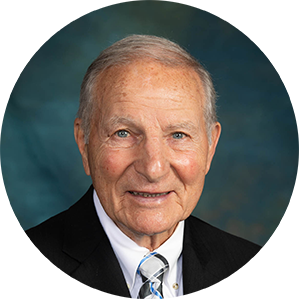 PHILADELPHIA, PA—Phillip C. Richards, CFP, CLU, RHU, Executive Chairman and Founder of North Star Resource Group, will be presented with an honorary doctor of humane letters from his alma mater, Temple University. Richards will also deliver the Commencement address at the ceremony on May 6th in Philadelphia, PA.
Announced by Temple University President Neil Theobald, degrees are conferred to individuals who have achieved exceptional levels of success throughout the duration of their careers.
A recipient of a four year wrestling scholarship, Richards graduated from Temple University in 1962 where he served as Team Captain of the wrestling team, Student Body President and received the prestigious Sword Award as outstanding senior classman. In 2009, Richards was elected to the Temple University Board of Trustees.
Richards was inducted into the National Wrestling Hall of Fame in 2010 and the National High School Coaches Hall of Fame in 2009. In 2015, Richards spearheaded the return of the wrestling team back to Temple University, where it had been absent since 1985. Thanks to a generous donation, the program was able to return to Temple and at the end of its second season, it is being recognized as one of the top programs in the country.
"It gives me great joy to have a hand in wrestling returning to Temple," Richards said in 2015. "The discipline that comes from the sport has been a key factor in my success as a businessman and I want insure that today's student-athletes at Temple can benefit from all of the great things that come from the sport."
After receiving his B.S. in 1962, Richards got his start in the insurance industry and ultimately acquired North Star Resource Group in 1969. Under Richards' 46-year tenure as CEO, North Star grew from a basement office with 5 agents to a firm with offices in 22 states, 140 financial advisors, 140 team members and over 120,000 clients. On January 1, 2016, Richards transitioned into his new role of Executive Chairman and Founder, while his successor, Ed Deutschlander, assumed the role of CEO.
For more on Richards, visit https://www.northstarfinancial.com/find_an_advisor/phillip-richards/.
To read the announcement from Temple, visit http://news.temple.edu/news/2016-04-19/two-prestigious-alumni-receive-honorary-degrees-2016-commencement.
About North Star Resource Group
North Star Resource Group is a Minneapolis-based financial services firm that provides both individuals and businesses with the resources to help create, preserve and protect their wealth. North Star has more than 120 full time advisors and over 150 employees. In a network of 44 offices in 21 states, they have contributed to the financial security and well being of over 120,000 individuals and small businesses. To learn more about North Star Resource Group, visit www.NorthStarFinancial.com.
For Immediate Release
Contact:
Kristen Bernsteen
PR & Social Media Specialist
North Star Resource Group
612.617.6018
Kristen.Bernsteen@northstarfinancial.com
###
Phil is an investment advisor representative of Cetera Advisor Networks, LLC.