All Press Releases
North Star Resource Group Selected as a Winner of the 2019 Torch Awards for Ethics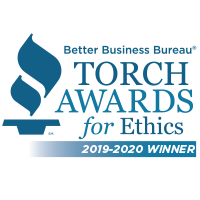 MINNEAPOLIS — The Better Business Bureau of Minnesota and North Dakota (BBB) today named North Star Resource Group the winner of the 2019 BBB Torch Awards for Ethics. The BBB recognized all the Torch Awards finalists and announced the winners at an awards ceremony held at the Radisson Blu in Bloomington, Minn.
The Torch Awards for Ethics celebrate and recognize local companies that demonstrate integrity and a strong commitment to ethics in all that they do. North Star was selected as the winner in their category of businesses with over 175 employees. Out of 600 applicants, the Better Business Bureau selected one winner in each of the four categories.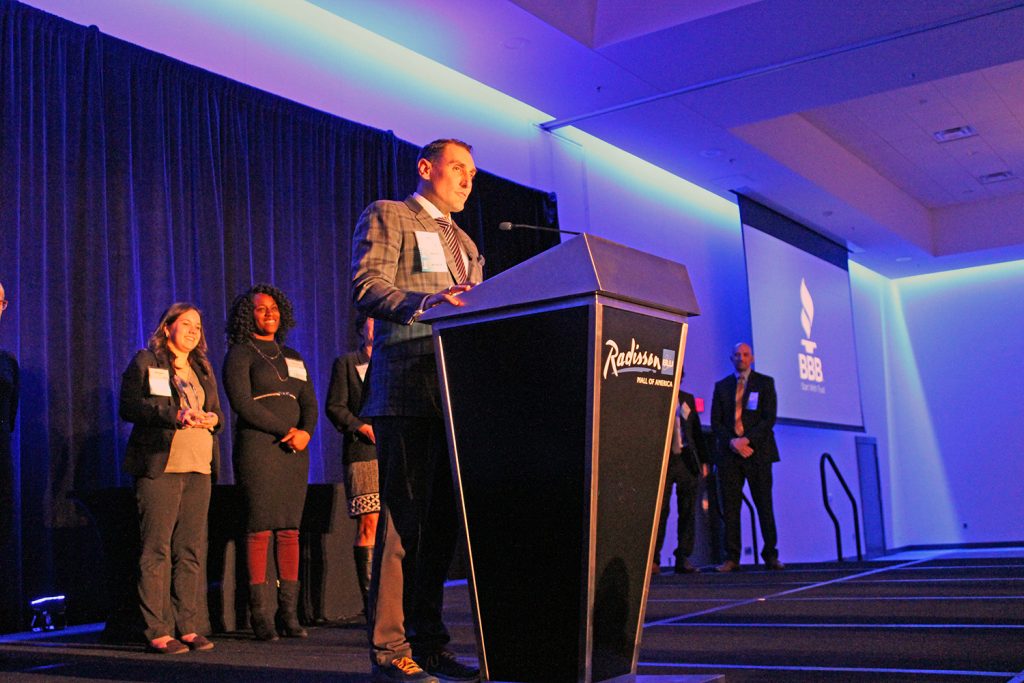 "I am proud to be part of the North Star family who always puts values first," says Ed Deutschlander, North Star CEO. "Our company lives by the Roy Disney motto, 'When values are clear, decisions are easy,' and we can see the results of all these decisions in receiving this award."
North Star Executive Chairman and Founder Phillip Richards adds, "We take enormous pride in being a part of an organization so populated with integrity-laden and service-oriented people."
The corporate culture of North Star is based on a series of six core values, which ultimately govern the direction of the firm: responsibility, faith, integrity, growth, gratitude and service. All six values are integral to maintain an ethical culture throughout the firm, guiding senior leaders, financial advisors, team members and ultimately the firm's clients.
Deutschlander adds, "If we have a strong belief in our values and adhere to those values, we will stay the course of ethical decision making."
Nine other Minnesota- and North-Dakota-based companies were honored as finalists and winners of the Torch Awards for Ethics in their respective categories.
In his acceptance speech for the award, Deutschlander acknowledged the ethical business practices of all those nominated for the award: "This room is a collection of people who have integrity, who are trustworthy, who serve their customers and clients, team members and associates very well every day, so everyone in this room is a real winner."
North Star received the Torch Award for Ethics of the BBB of Minnesota and North Dakota in 2011 and in 2015. It is one of only five companies in Minnesota and North Dakota to receive the award more than once since 2000, and the first company in that time to receive the award for a third time.1
Deutschlander concluded his speech with a thank you to the Better Business Bureau for their continued support, "We want to thank the Better Business Bureau of Minnesota and North Dakota for doing an outstanding job serving us so well in the communities we live in and serve."
North Star was selected for this award by a panel of independent volunteer business and community leaders. To win, businesses must be in good standing with BBB; however, BBB Accreditation is not a requirement to compete.
 About North Star Resource Group
North Star Resource Group is a Minneapolis-based financial services firm that provides both individuals and businesses with the resources to help create, preserve and protect their wealth. North Star has more than 150 full-time advisors and over 170 employees. In a network of over 40 offices in 23 states, they have contributed to the financial security and well-being of over 130,000 individuals and small businesses.* To learn more about North Star Resource Group, visit www.NorthStarFinancial.com.
*Data as of 12/31/18
1BBB torch award for ethics, previous award recipients, 10/4/2019, BBB website, https://www.bbb.org/minnesota/torch-awards-for-ethics/ta-recipients/
###
If you would like more information about this topic, please call Megan Temte at 612.617.6018, or email at Megan.Temte@northstarfinancial.com.
Securities offered through Cetera Advisor Networks LLC, member FINRA/SIPC. Advisory Services offered through Cetera Investment Advisers LLC, a registered investment adviser. Cetera is under separate ownership from any other named entity.
Awards are based primarily on criteria relative to leadership, achievement, recruiting, management practices, community service, team unity and education. Sales are not a consideration. There is no fee associated with this award. Companies must be in good standing with the Better Business Bureau for consideration. Working with this advisor or firm is not a guarantee of future financial results. Investors should conduct their own evaluation.