All Press Releases
New leadership of the North Star Medical Division selected to meet needs of those on the front lines of COVID-19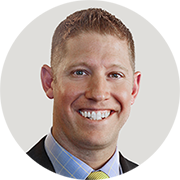 MINNEAPOLIS — North Star Resource Group announced that advisors Damon G. Lichtenberger, CLTC of Durham, N.C., and Zachary A. MacDougall, CFP®, ChFC® of San Diego have been selected to lead the North Star Medical Division.
Lichtenberger, senior financial advisor and partner at North Star Resource Group, will lead as division president through 2021, while MacDougall has been selected as the president-elect to take over leadership from 2021 through 2022.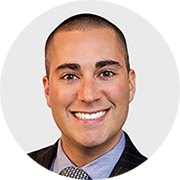 "I couldn't be prouder to assist in leading this division during this unique time in history," says MacDougall. "Many of the clients of this division are first responders during COVID-19, and they deserve a world-class client experience and sound financial guidance. With the current CARES Act and tax laws constantly changing, our medical practice owners need our financial advice and guidance more than ever, and I'm proud to say we are here for them every step of the way."
North Star's Medical Division is comprised of 70 financial professionals nationwide who have extensive experience in working physicians, dentists, pharmacists, nurses, physician assistants and other medical practitioners. The division serves as a broad network updating members of the team on the ever-changing comprehensive financial needs of medical professionals.
"The medical division is here to match the resolve of the clients that we serve," says Lichtenberger. "Similar to how the medical world changes and presents new challenges, so it goes with the financial markets."
Lichtenberger adds, "We exist to bring a collaborative wealth of knowledge and resources to the highly-trained specialists we serve, enabling them to focus on the important things like their families, their practices and their hobbies. We bring an unwavering commitment to research and collaboration to ensure exceptional 'fiscal care' for all who entrust us to navigate their financial futures. I am thrilled to be leading this wonderful organization into new and exciting territory."
North Star established the Medical Division in 2001 to meet the unique financial needs of medical residents, physicians and practice owners. The division now works out of 17 states, although many associates are registered and licensed to work virtually with clients throughout the nation.
About North Star Resource Group
North Star Resource Group is a Minneapolis-based financial services firm that provides individuals, families and businesses with the resources needed to create, preserve and protect their wealth. With a network of 170 financial associates in 22 states, North Star has contributed to the financial security and well-being of over 140,000 individuals.*  Additionally, North Star contributes 10 percent of profits each year to worthy nonprofits through the Scott Richards North Star Foundation, totaling $5 million donated since 2004. To learn more about North Star Resource Group, visit www.northstarfinancial.com.
*Data as of 12/31/19
###
If you would like more information about this topic, please call Megan Temte at 612.617.6018, or email at megan.temte@northstarfinancial.com.
 Damon and Zachary are investment advisor representatives of Cetera Advisor Networks, LLC.