All Press Releases
Damon Lichtenberger announced as recipient of LIMRA's 25 Rising Stars in Distribution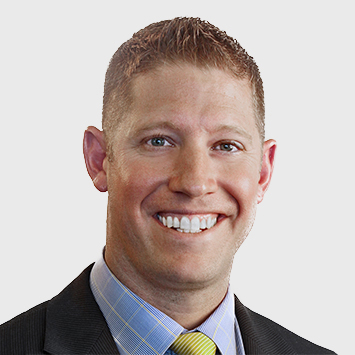 The awards recognized 25 up-and-comers in Distribution dedicated to making a difference.
DURHAM, N.C. —Damon Lichtenberger, CLTC, Partner, Senior Financial Advisor and Associate Vice President was chosen as one of LIMRA's 25 Rising Stars in Distribution of 2017. Winners of the 2nd annual awards will be honored at a reception during LIMRA's Annual Conference in October 2017.
The winners were selected from a pool of young professionals under 40 dedicated to making a difference and staying up to date with advancements in the financial services industry. "Young professionals are bringing critical skills to the industry that are essential for organizations to successfully compete in today's global data-driven economy," said Patrick Leary, corporate vice president, Distribution Research at LIMRA. "We are excited to recognize these emerging leaders and celebrate their successes." LIMRA is a worldwide research, consulting and professional development organization, serving more than 850 insurance and financial services companies in 64 countries.
Lichtenberger is a Durham, NC-based financial advisor now in his 13th year with North Star Resource Group. Originally starting his career in Albuquerque, NM, Lichtenberger relocated his practice 1,750 miles across the country to Durham in 2012. He quickly advanced into a firm leadership role and by just his third year in the career, was involved in recruiting and mentoring younger advisors. Since moving to Durham, Lichtenberger doubled the full-time advisors in his office from three to six and regularly takes on interns. Outside of work, Damon donates resources to the Scott Richards North Star Foundation as well as to the GAMA Foundation.
To read more on the awards, visit http://www.limra.com/Posts/PR/Rising_Stars/25_Rising_Stars_in_Distribution_-_Awards.aspx.
To learn more about Damon Lichtenberger, visit https://www.northstarfinancial.com/find_an_advisor/damon-lichtenberger/.
About North Star Resource Group
North Star Resource Group is a Minneapolis-based financial services firm that provides both individuals and businesses with the resources to help create, preserve and protect their wealth. North Star has more than 150 full-time advisors and over 150 employees. In a network of 44 offices in 22 states, they have contributed to the financial security and well-being of over 120,000 individuals and small businesses**. To learn more about North Star Resource Group, visit www.NorthStarFinancial.com.
For Immediate Release
Contact:
Megan Temte
North Star Resource Group
612.617.6018
megan.temte@northstarfinancial.com
###
50+ nominations were received for individuals in varied roles within the financial services industry whom are members of LIMRA.  A panel of judges made up of LIMRA executives select the winners based on the strength of the nominations, sales are not a consideration. There is no fee associated with this award. Working with this advisor is not a guarantee of future financial results. Investors should conduct their own evaluation.
Damon is an investment advisor representative of Cetera Advisor Networks, LLC. CA Insurance License #0G83617.