All Articles
Improving financial literacy: How BestPrep and North Star are making a difference for Minnesota
America is facing a financial literacy crisis.
of Americans can't cover a $1,000 emergency expense with savings.1
of Americans are not currently saving for retirement.2
of Americans say they often worry about money (up from 12% in 2021).3
The reason so many of U.S. adults are struggling to make wise financial decisions? It may have to do with the lack of money management tools and strategies they are given in high school. In fact, only eight states guaranteeing standalone Personal Finance courses for all high schoolers—what the nonprofit Next Gen Personal Finance defines as the Gold Standard4—with nearly 5% of U.S. high school students having no access to financial education in school at all.4
Minnesota is one of the states without a minimum level of financial literacy for high school graduation, and a curriculum about personal finance is mostly absent in schools.5
BestPrep, a Minnesota-based nonprofit, is seeking to fill this financial literacy gap.
Partnering with local schools and teachers, BestPrep provides educational programs to students in grades 4-12 to ensure that students are college-prepared, work-ready, and career-bound. BestPrep's programs impacted over 35,000 students in its 40-year history.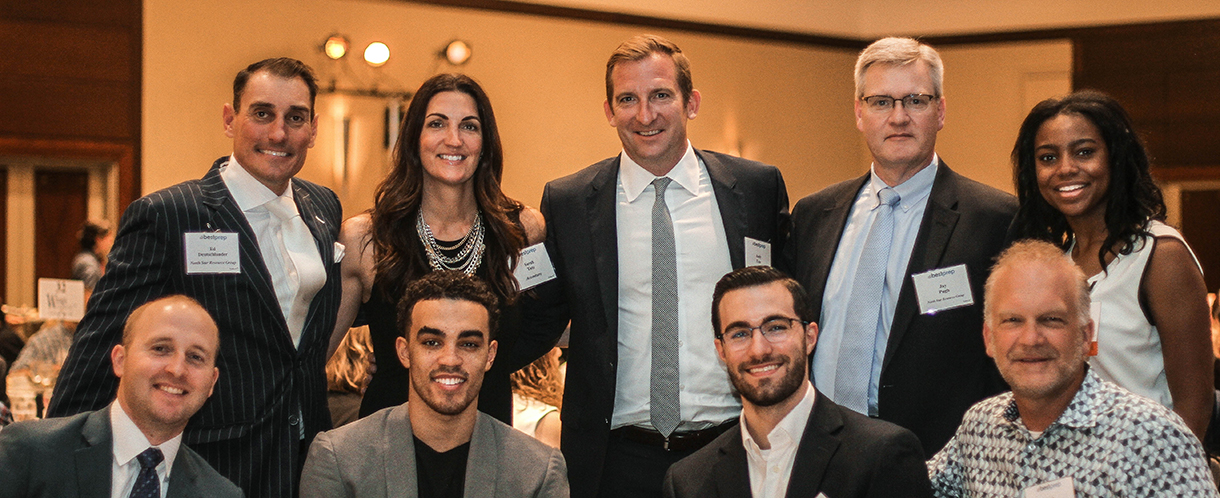 North Star Resource Group team members and staff at BestPrep's Annual Luncheon. Pictured from North Star: Ed Deutschlander, Andy Tate, Jay Pugh and Chase Brakke.
While BestPrep's seven programs cover a variety of topics bridging the gap between classroom learning and workplace skills, in the last 13 years, they have created more financial literacy programs and curriculums.
BestPrep recognizes that improving financial literacy is a massive undertaking, and the schools can't handle on their own.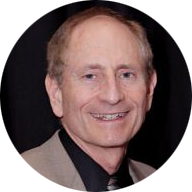 "Teachers are so important, and our organization helps give them resources to enhance their programs. Most schools cover financial topics in social studies and economics, but this is mostly macroeconomics—banking taxes and policies. Our programs focus on the basics of personal finance: budgeting your money, insurance, etc."
– Bob Kaitz, CEO and founder of BestPrep
To create these programs, BestPrep has utilized the financial services industry, which is specially equipped for the duty of training the next generation of financial decision-makers. They have partnered with the Financial Planning Association of Minnesota and individual financial professionals to create and implement their financial literacy programs.
North Star Resource Group has proudly worked with BestPrep to improve financial literacy in Minnesota.
According to BestPrep, in the last year, 40 team members and advisors from North Star offices in Minnesota have volunteered over 680 hours of time with BestPrep's programs.
While most financial professionals focus on teaching financial literacy to adults, North Star professionals have seen the benefits of teaching good financial habits in high school, before debt and poor savings strategies have taken their devastating toll.
To combat the silence around financial matters students may experience at home, BestPrep has developed a variety of programs to help students feel more prepared for when their financial well-being is entirely up to them. Their wide variety of programs make the sometimes hard to understand content accessible to students at any level and with any learning style.
Out of their many program options, most North Star volunteers have been involved through BestPrep's Classroom Plus and Financial Matters presentations and their eMentor program.
In the Classroom Plus and Financial Matters programs, advisors speak to students in classrooms, teaching real-life lessons in money management. They use curriculums created by BestPrep staff, middle and high school teachers, and a committee of financial professionals covering topics such as money and values, budgeting, credit, investing, and the career of a financial advisor.
"In our [classroom] programs, we use real-life examples," says Kaitz. "We do the math with kids to help them figure out how much they're really spending at coffee shops and decide if that how they want to use their money. We talk about needs and wants and show the difference between the name brand and generic to help students decide if the label is worth the extra cost. Our classroom volunteers also use themselves as examples of mistakes and smart decisions, and that always hits home. Kids are much more likely to remember the story than a statistic or graph."
No matter the topic, instructors focus on the mindsets and emotions that can make seemingly easy money decisions difficult in certain circumstances.
"The goal isn't to tell them how they are supposed to live or act, but to help them understand their choices and how they can be better stewards of their money when the decision finally becomes theirs," says Chase Brakke, North Star's Vice President of Business Owner Solutions and member of the BestPrep Financial Matters Advisory Committee.
This dual-focus of managing emotions and then training on smart financial practices works. Students come away feeling more confident in their money management abilities, as well as energized to start making wise decisions. "Some students ask if they can start saving now, which is always a good thing to hear!" remarks Brakke.
North Star employees are also involved in one-on-one with students in BestPrep's eMentor program.
In the eMentor program, high school students are paired with a caring adult mentor for an eight-week email mentoring relationship. Each week, the student and mentor receive a question to prompt their conversation on topics such as careers and college readiness, with some personal finance questions. However, BestPrep has recently launched a new eMentors for Financial Literacy program to address the greater need for financial literacy education.
Halfway through the eMentor program, students and mentors meet in-person at the mentor's workplace for a Meet and Greet event, which often solidifies the power this type of relationship can have in a teen's life.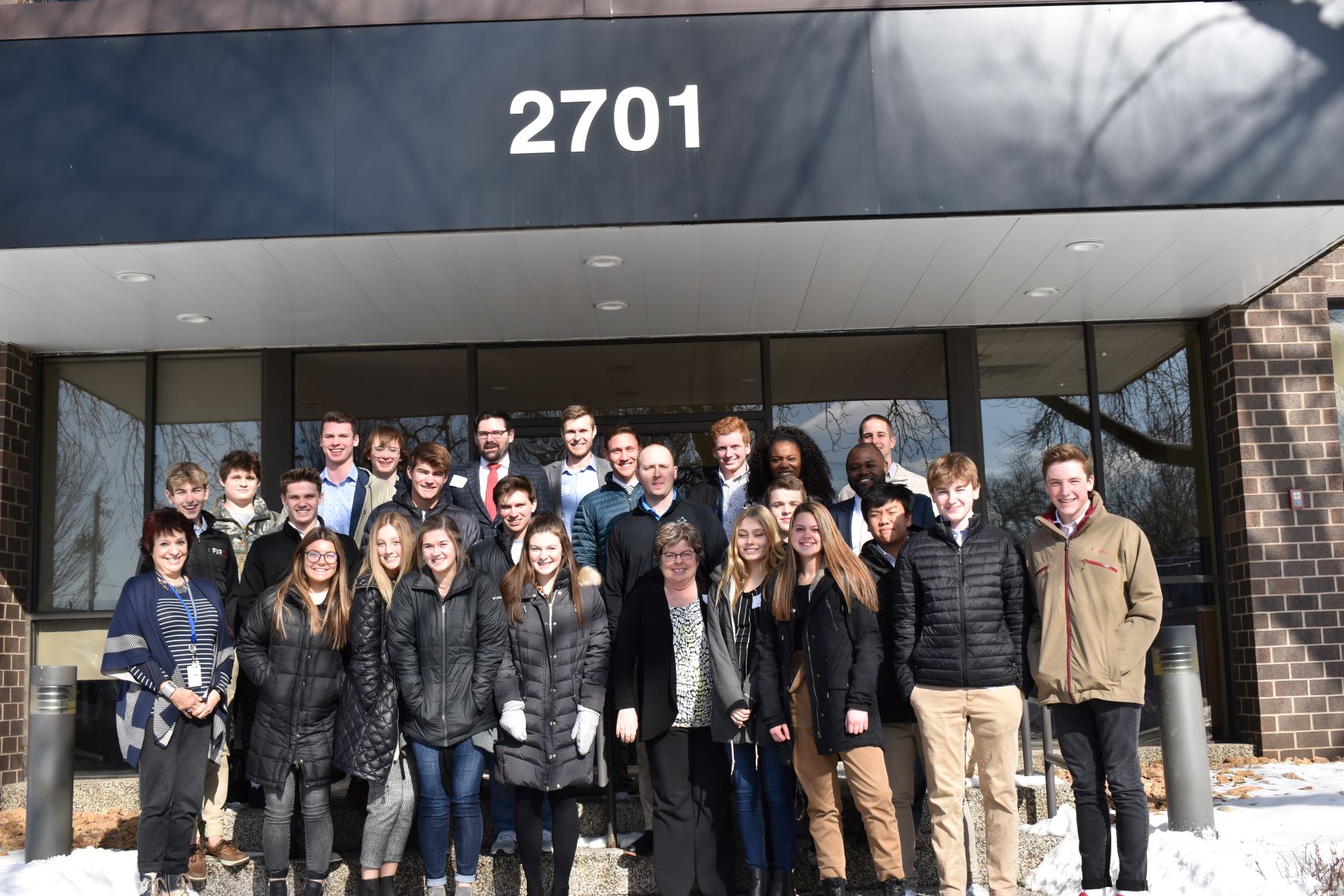 North Star mentors and students at the Meet and Greet at North Star in Minneapolis for the 2019-2020 school year.
While BestPrep's programs have undoubtedly changed the lives of Minnesota students, volunteering with the kids has also affirmed the value of financial services for many who have chosen it as a career path.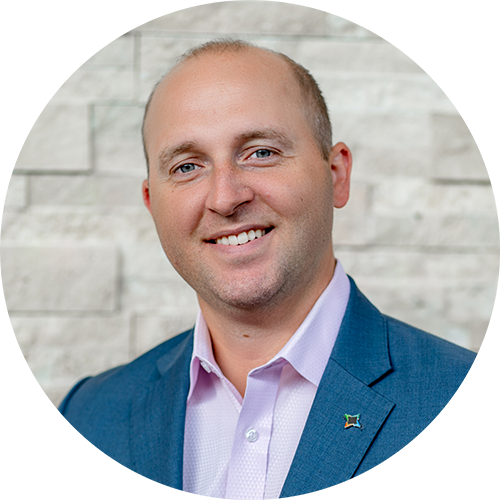 "I've seen the impact it makes on adults when we are trying to get them organized and sometimes out of a hole, and I've seen the gratitude they have. But what I'm seeing now is how we can start to shape the minds of young adults at the perfect moment when their habits start to form. My intervention could prevent this young person from being 35 and buried in debt with no future savings."
-Chase Brakke, Vice President of Business Owner Solutions
The testimonies from North Star advisors make it clear, as the financial services industry strengthens financial literacy in the classroom through BestPrep programs. The BestPrep programs are also strengthening the financial industry.
When personal finance training starts in the classroom, it can have a ripple effect on generations of students. "Just last month," describes Kaitz, "A student who had played our Stock Market Game in 1991 reached out to let us know he is now a successful financial planner in California, and he credits his career choice to playing our game back in high school."
While the state of financial literacy in America is dismal, nonprofits like BestPrep are hoping to make a difference.
You can be part of changing the financial literacy dilema in Minnesota.
A first step is volunteering in one of their many student programs.
Or, if you would like to make a dent in financial literacy through your personal and professional life, consider the career of a financial professional. This calling gives you the independence to run your own business, the income to support your own financial goals and the impact of improving the quality of life of each of your clients through coaching and thoughtful advice. Learn more about a career at North Star by reading about our core values or by reaching out to one of our recruiting specialists!
1Reinicke, C. (2022, January 20). 56% of Americans can't cover a $1,000 emergency expense with savings. CNBC. Retrieved September 13, 2022, from https://www.cnbc.com/2022/01/19/56percent-of-americans-cant-cover-a-1000-emergency-expense-with-savings.html
2Dunaway-Seale, J. (2022, September 12). Americans have less than half of recommended retirement savings (2022 data). Anytime Estimate. Retrieved September 13, 2022, from https://anytimeestimate.com/research/retirement-savings-2022/
3Barrington, R. (2022, August 8). America's credit card use is rising – at exactly the wrong time. Credit Sesame. Retrieved September 13, 2022, from https://www.creditsesame.com/blog/credit/americas-credit-card-use-increases-at-the-wrong-time/
4NGPF's 2022 State of Financial Education Report. (2022). Retrieved September 13, 2022, from https://d3f7q2msm2165u.cloudfront.net/aaa-content/user/files/Files/NGPFAnnualReport_2022.pdf
5Survey of the states. Council for Economic Education. (2022, August 26). Retrieved September 13, 2022, from https://www.councilforeconed.org/policy-advocacy/survey-of-the-states/