Midwest Wealth Advisors
Financial solutions customized to you
Individuals are tired of financial advisors that are not fully focused on investor needs.
Our goal is simple: Help hardworking people like you and your family to prepare, implement, and manage every phase of your pre- and post-retirement life, helping to ensure your "Golden Years" are just that—Golden.
Midwest Wealth Advisors is a client-focused firm working with your best interests in mind. We deliver access to sophisticated portfolio management, personal relationships, and holistic wealth management. We are dedicated to improving the lives of our clients both today and through their retirement.
About us
We are focused on finding the right solutions for every client, knowing each one deserves personalized attention.
You didn't build your retirement nest egg overnight. It took years of committed savings, choosing long-term gain over immediate gratification.
Now, you need attention, service, and guidance to see your strategy through, so you can enjoy every day of the retirement you worked hard for.
60
combined years of service
19
affiliated wealth specialists
What you can expect
Long-term relationships
We have carefully designed our team to make sure our clients have expert care and service throughout their retirement years.
Independent recommendation
As independent advisors, we are not tied to one specific line of products.
We make recommendations based on an assessment of what's best for each client, with a broad range of wealth management services unique to your interests and goals.
Unmatched service
We dedicate ourselves to earning your trust and providing you with a lifetime of sound advice and client-centric service.
Our pledge to clients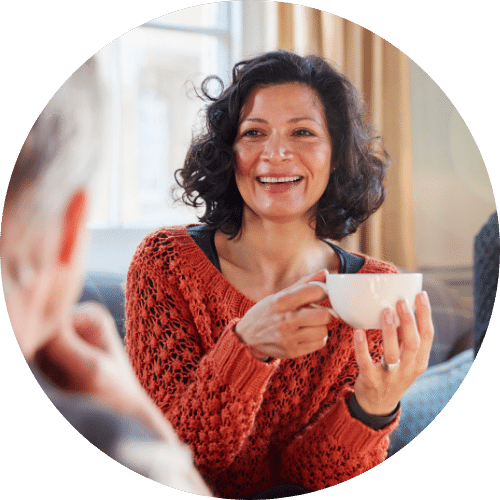 ✓ All clients are unique and will receive personalized, custom solutions.
✓ Clients deserve advice and or services focused on their unique situations.
✓ Managing risk of loss must be prudently balanced when considering the pursuit of maximum gain.
✓ Trust and respect will be cherished and continually earned.
✓ Each client will receive a personalized strategy to efficiently work toward their specific goals.
Wealth-building services
Your investment and financial strategy should revolve around you.
We strive to truly understand your financial goals and objectives and then develop a highly sophisticated approach to help meet your needs.
Jump to: Investment Management | Retirement Income | Financial Planning | Brokerage Services | Retirement Plans
Fee-based investment management
Portfolios designed to help minimize risk and to maximize returns.
Our investment advisory services are provided with a fiduciary standard of care, putting your best interests first.
We employ an investment management process designed to potentially minimize risk and maximize returns.
Our investment management services are unique, 100% transparent, and fee-only. Each client's allocation is highly customized based on your return objectives, risk adversity, tax status of your accounts, and other factors. Investment advisory accounts are monitored on an ongoing basis in an effort to remain aligned with each client's investment objectives.
We firmly believe that investment returns should be measured for consistency and that developing a portfolio to weather market losses is crucial to long-term performance.
Asset allocation is a method used to manage risk. It does not guarantee against loss. Investments will fluctuate and when redeemed may be worth more or less than when originally invested.
---
Retirement income strategies
Creating a lifetime of stable income.
With ongoing daily concerns, many people give little thought to putting together a real retirement income strategy. Most people want financial security in retirement but so few have made the time to sit down and work on their strategy to make sure they will be financially secure.
Many feel they will get to it at a later time but as you know tomorrow becomes next week, next week becomes next month and next month becomes next year. Before you know it it's time to retire or you are being forced into retirement and at that point, it might be too late to take advantage of a lot of potential tax-saving strategies or income-maximizing strategies. There is no time like the present and time is on your side if you start now.
Investments will fluctuate and when redeemed may be worth more or less than when originally invested.
Our process for turning a lifetime of savings into income for life
We don't call our process a set of "meetings" because to us it's more than that. It's not a matter of selling you a product and sending you on your way. We are helping you prepare for a significant number of years. That is not something we take lightly. Your retirement income strategy takes time, effort, education, a lot of thought, and open and honest communication.
Midwest Wealth Advisors has a custom three-step process that has been refined over time for our clients' benefit.
Strategy Session #1:
The objective of our time together is to provide you with your Social Security Timing report or Retirement Income report, provide some education, and familiarize you with our process.
During our time together we will be able to determine your current financial situation and identify and discuss your goals. We will have a better understanding of what financial and personal areas we need to improve/focus upon in order to accomplish the various goals that you have conveyed.
This should help us determine if we are all a good fit to work together. We are first to say that we are not a fit for everyone.
This session is approximately 45-55 minutes in length.
Handouts:

Social Security Timing report or Retirement Income report
Some basic suggestions on strategies to explore further
Strategy Session #2:
In this educational session, we will discuss a variety of financial strategies. We will focus on developing an income strategy, tax strategy, and investment strategy. These are the three pillars of any good retirement strategy.
This session is 55 minutes in length
Handouts:
Preliminary recommendations
Homework:
Review recommendations
Decide on implementation strategy
Think of and write down specific questions or concerns
Strategy Session #3:
The objective of this meeting is to implement your personal financial strategy. Here we will summarize key points of the previous meetings and present you with your own, individual, customized Income for Life Strategy. All the necessary forms and documents can be completed during our time together. 
This is all about you. We don't tell you what to do with your money. You decide. You weigh the options and we only proceed further if you are ready.
We will also establish a time for our annual review and will meet as necessary between reviews.
This session is approximately 55 minutes in length.
Handouts:
Final Recommendations
Product and Strategy documents
Annual Reviews—Ongoing for Life
Each year, we will review your Income for Life Strategy and address any concerns or questions and make recommendations and changes when needed.
---
Fee-based financial planning
A comprehensive financial blueprint.
Our team of experienced advisors works with you to clearly define your goals, properly analyze your current financial assets, and then build an actionable long-term plan to help achieve a desirable outcome.
We also work closely with your existing tax and legal counsel with the common goal of supporting you.
Fees: Depending on the complexity of your situation, the time involved, and the level of ongoing service you would like, fees can vary. Rest assured, however, that all fees will be clearly communicated and agreed upon in advance. You will never receive an unexpected bill from us.
Midwest Wealth Advisors does not provide tax or legal advice. You should always consult a tax or legal professional for advice regarding your specific situation. Separate from the financial plan and our role as financial planner, we may recommend the purchase of specific investment or insurance products or accounts. These product recommendations are not part of the financial plan and you are under no obligation to follow them.
---
Brokerage services
Products and services to meet a variety of needs.
Affiliated with an independent broker-dealer, we are able to provide recommendations on the implementation of both investment and insurance products giving you support for your entire financial situation. With access to a wide range of institutions, we will find high-quality products for your circumstances while providing exceptional service.
Investment and insurance strategies we provide include, but are not limited to:
Brokerage accounts
College funding vehicles
Employee benefits
Mutual funds
Insurance products.
While sales loads, trading commissions, or compensation based on the purchase of investment and/or insurance products do apply, please know that we'll share those in advance.
---
Retirement plans
401(k), 403(b), profit sharing, and SEP IRAs
Retirement plans customized for you and your team.
We have extensive experience in working with small to medium-sized businesses in setting up and servicing their corporate retirement plans.
Our retirement plan services are designed to help employers select a quality plan for their circumstances, keep their participants well-educated on plan features and general investment topics, and increase employee participation.
We offer complete turnkey solutions working with experienced plan providers offering a wide array of products and features to help meet your needs.
Investment process
We work with you to achieve sound, customizable solutions for your investing goals and future needs.
However you choose to work with us, our job is to listen to you, ask the appropriate questions, and then work together to develop personalized solutions for your investments.
Midwest Wealth Advisors has a custom three-step process that has been refined over time for our clients' benefit.
Introduction and risk profile
First, we get to know you, your needs, and where you currently stand with your financial goals. We identify your unique views about money and establish a foundation on which to apply our expertise.
You will also get to know us: what we do, how we think, and who we are.
You will come away from this meeting with a clear individual investment profile, including:
Time horizon: Duration of your investment needs.
Long-term goals: Overall return objective.
Short-term risk attitude: Comfort with investment volatility.
Liquidity needs: Your projected need for distributions.
Investment account provisions
This step ensures you and your advisor understand the advisor's role and expectations.
There are four key elements to review:
Income provision: When is income needed and for what purpose? Are there lump-sum needs to prepare for?
Decisionmaking: How will your money be managed?
Asset allocation provision: How will your custom, highly diversified investment allocation be designed to meet your needs without excess risk?
Meeting provision: How often will meetings be conducted with an advisor? What will the format of these meetings be?
Select your allocation model
We will work to optimize your portfolio allocations based on:
Income needs
Return goals
Risk tolerance
Tax considerations
Midwest Wealth Advisors does not provide tax or legal advice. You should always consult a tax or legal professional for advice regarding your specific circumstances.
Our investment philosophy
We work with clients in a flexible, ethical, and transparent manner. Each investment account is uniquely tailored for each individual client. By adhering to a defined process we offer a consistent approach and employ sound recommendations.
We firmly believe that managing risk is the only way investors can develop a long-term investment strategy for growth and future income.
Midwest Wealth Advisors service new client accounts of $200,000 or greater in investable assets.
Diversification and asset allocation are methods used to manage risk. They do not guarantee against loss. Investments will fluctuate and when redeemed may be worth more or less than originally invested.
Dave, Larry, Dave, Austin and Karen are registered representatives of Securian Financial Services, Inc. Dave, Larry, Dave and Austin are also investment advisor representatives of Securian Financial Services, Inc. Midwest Wealth Advisors is affiliated with North Star Resource Group and is independently owned and operated. 5684266/DOFU 5-2023