Ann M. Wengronowitz, CFP®, RICP®
Senior Partner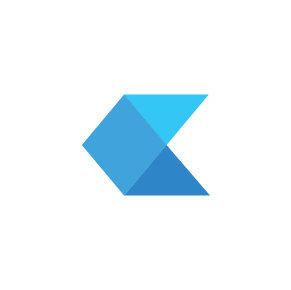 Schedule a no-obligation consultation today!
About
Ann started with North Star in 1981. Shortly after joining the firm, she earned her CERTIFIED FINANCIAL PLANNER® professional designation from the College of Financial Planning in Denver, Colorado. Ann holds her Series 7 and 63 registrations and Life and Health Insurance license.
Ann's practice over the years has grown into a well-established advice-based financial practice. Her clients enjoy their long-term relationship with her and the level of expertise she brings to the practice. Ann recognizes the need for clients to have a financial coach in their lives and the positive impact it has on those who are committed to achieving their financial goals and dreams.
Ann is president of WISE, an organization committed to the growth of women financial professionals in the Securian Financial network.† Ann also served as past president of Premier Resource Group (PRG), a national organization for financial professionals in the Securian Financial Network. In 2018, she was awarded the organization's Betsy Woolfolk Courage Award due to her demonstrated leadership, discussions she initiated on PRG's mission and values to help position it for future success, and implementation of financially responsible changes. She is additionally a founding member of the Minnetonka Rotary Club and has served on various local boards of directors throughout her professional career. Notably, Ann was a recipient of Minneapolis-St. Paul Business Journal's 2016 Women in Business award and also of the 2017 Five Star Wealth Manager award.
Ann is married and she and her husband Jon live in Victoria, Minnesota. They have two daughters, one son-in-law, and two grandchildren.
†The Securian Financial Network, the marketing name for the sales and distribution arm of Securian Financial Group, Inc.; its subsidiaries and affiliates, is a nationwide network of financial services firms. Products and services are offered and sold only by appropriately licensed entities and financial representatives.
Ann, Emily, Colin, and Matt are investment advisor representatives of Cetera Advisor Networks, LLC. Securities offered through Cetera Advisor Networks LLC, member FINRA/SIPC. Advisory Services offered through Cetera Investment Advisers LLC, a registered investment adviser. Cetera is under separate ownership from any other named entity.
The Five Star Wealth Manager award, administered by Crescendo Business Services, LLC (dba Five Star Professional), is based on 10 objective criteria. Eligibility criteria – required: 1. Credentialed as a registered investment adviser or a registered investment adviser representative; 2. Active as a credentialed professional in the financial services industry for a minimum of 5 years; 3. Favorable regulatory and complaint history review (As defined by Five Star Professional, the wealth manager has not: A. Been subject to a regulatory action that resulted in a license being suspended or revoked, or payment of a fine; B. Had more than a total of three customer complaints filed against them [settled or pending] with any regulatory authority or Five Star Professional's consumer complaint process. Unfavorable feedback may have been discovered through a check of complaints registered with a regulatory authority or complaints registered through Five Star Professional's consumer complaint process; feedback may not be representative of any one client's experience; C. Individually contributed to a financial settlement of a customer complaint filed with a regulatory authority; D. Filed for personal bankruptcy; E. Been convicted of a felony); 4. Fulfilled their firm review based on internal standards; 5. Accepting new clients. Evaluation criteria – considered: 6. One-year client retention rate; 7. Five-year client retention rate; 8. Non-institutional discretionary and/or non-discretionary client assets administered; 9. Number of client households served; 10. Education and professional designations. Wealth managers do not pay a fee to be considered or placed on the final list of Five Star Wealth Managers. Award does not evaluate quality of services provided to clients. Once awarded, wealth managers may purchase additional profile ad space or promotional products. The Five Star award is not indicative of the wealth manager's future performance. Wealth managers may or may not use discretion in their practice and therefore may not manage their client's assets. The inclusion of a wealth manager on the Five Star Wealth Manager list should not be construed as an endorsement of the wealth manager by Five Star Professional or this publication. Working with a Five Star Wealth Manager or any wealth manager is no guarantee as to future investment success, nor is there any guarantee that the selected wealth managers will be awarded this accomplishment by Five Star Professional in the future. For more information on the Five Star award and the research/selection methodology, go to fivestarprofessional.com. 2,304 Twin Cities wealth managers were considered for the award; 836 (37 percent of candidates) were named 2017 Five Star Wealth Managers.
Awards and club membership are based primarily on commissions, premiums, or fees generated from investment and insurance products and other criteria relative to leadership, achievement, and recruiting. Working with this individual or firm is not a guarantee of future financial results. Investors should conduct their own evaluation.