Naryan Leazer
Financial Advisor
Overcome financial overwhelm and
take control of your future.
We help individuals and families create a plan to get on track and move forward in their financial lives, with solutions tailored to their goals and budget.
| | |
| --- | --- |
| |   The first consultation is always free with no obligation. |
Discover the tools and coaching you need to build real, lasting wealth.
We help you reach your financial and life goals by overcoming doubt and discouragement so that you feel empowered to build a life and legacy for your family.
We won't ask you to meet a net worth or income threshold. We simply ask that you are ready to learn, take guidance, and make smart choices to develop financial confidence that can last a lifetime.
You deserve a clear path forward in your finances. Let us help you take control of your money and achieve your goals.
A financial wellness process that
starts and ends with you.
Learn if we're a fit.

In the first call, we will talk through where you are starting with your finances and what goals you hope to accomplish, and then you can determine if my approach is a good fit for you.
Design a financial game plan.

We will list out all your financial goals and prioritize which ones to tackle first and where we can maximize your efforts for long-term results.

Pursue financial wellness together.

I aim to be your advocate for a lifetime of wealth-building. As new challenges or opportunities come up in your life, we will tackle them at your pace.
Financial services customized for you
Investment management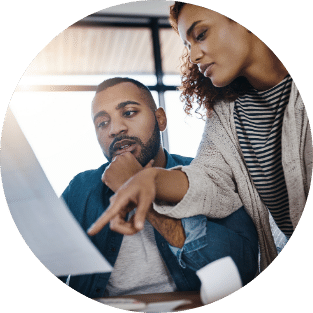 I can advise you on investments that help protect against inflation, minimize tax liabilities, and help you build wealth over time.
I oversee and rebalance each portfolio to ensure that funds are accessible when needed.
Retirement planning
Knowing your investments will support you throughout your retirement years is imperative to complete financial wellness.
My team and I help you stress-test your current investment strategy to determine your probability for success, and then use our findings to adjust your asset allocation or distributions to match your lifestyle and your legacy goals.
Each retirement strategy we develop will consider healthcare costs, tax implications, and market volatility, accounting for external uncertainty.
Education funding and 529 college savings plan
With the increasing cost of education, families are seeking flexible and tax-advantaged options to save for future tuition expenses. I help address common questions about education funding and develop actionable steps to achieve your goals throughout your child's life.
I also help families coordinate 529 funds whether the child chooses a traditional college education or a different path, making sure those dollars are dedicated to their future either way.
Insurance and risk management
As an independent advisor, I make customized recommendations and offer products from a variety of carriers, without any proprietary product requirements.
Life insurance
You can provide peace of mind for your family through life insurance.
The average cost term-life policy is only $18/month.
Based on a $500,000, 20-year term life insurance policy for super preferred applicants.
Source: Quotacy. The lowest three rates for each age and risk class averaged. Data valid as of March 24, 2023.
My team and I help you determine the level and style of coverage you need to fortify your family against the unknowns. Then, as your plan progresses, we will reassess your needs with long-term wealth building as the goal.
Life insurance options available, depending on your needs and goals:
Term life (10-, 20-, and 30-year terms)
Whole life insurance
Universal life insurance
Variable life insurance
Please keep in mind that the primary reason to purchase a life insurance product is the death benefit.
Policy loans and withdrawals may create an adverse tax result in the event of a lapse or policy surrender and will reduce both the cash value and death benefit.
All guarantees are subject to the financial strength and claims-paying ability of the issuing insurance company.
Depending upon actual policy experience, the owner may need to increase premium payments to keep the policy in force.
Disability insurance
No one expects disability to happen to them, but if it does, disability insurance can help prepare you and your family so that finances aren't an issue.
My team and I can work with you to find solutions that fit the needs of your life and your field—from medical residents or attending physicians to business owners. Working with a disability coverage specialist, we review a comprehensive list of carriers to compare cost-effective riders for maximum personalization.
Comprehensive financial planning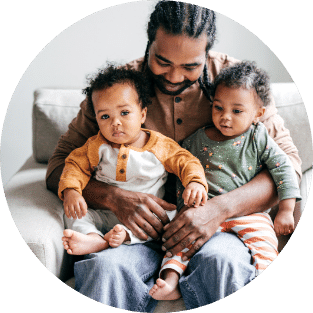 Your financial plan encompasses both a current financial snapshot and a long-term roadmap. It takes into account all aspects of your insurance and investment strategies, from home and auto insurance to legacy planning, and aligns them with your overarching vision.
This approach leaves no stone unturned, ensuring that every facet of your financial well-being is considered and accounted for.
What does it cost?
INDIVIDUAL: Planning fees range from $1,200 – $5,000 for the first year, depending on the complexity of the plan. Subsequent years are discounted 50%.
BUSINESS: Fees for financial planning for businesses are determined following a complimentary, no-obligation consultation.
Separate from the financial plan and our role as financial planner, we may recommend the purchase of specific investment or insurance products or accounts. These product recommendations are not part of the financial plan and you are under no obligation to follow them.
Financial guidance for businesses

You need a clear financial strategy to ensure sustainable profitability and growth for your business for decades to come.
I work closely with the North Star Business Solutions team to ensure every element of your corporate financial plan is accounted for.
Business services include:
Strategy session on 40(k) plan goals and plan development
Customized participation strategies to drive plan success
Alternative retirement plans (SEP, Payroll Deduction IRA, SARSEP, SIMPLE IRA, 403(b), etc.)
Updates on 401(k) regulation changes so business owners understand their fiduciary responsibility
Key person insurance
Tax-efficiency consulting and strategy implementation*
High-net-worth solutions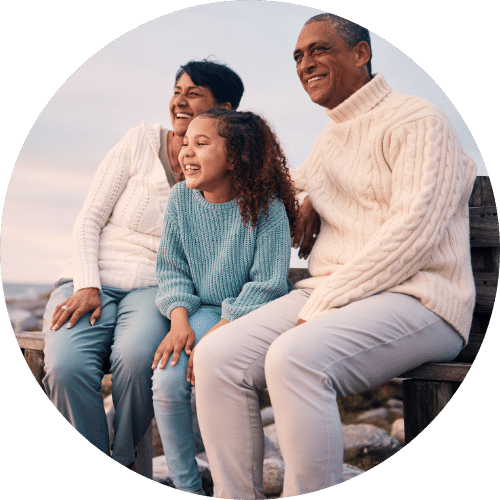 Building a life of significance doesn't happen by accident.
I can help you navigate your unique concerns, offer objective and creative solutions, drive vision-based conversations across generations, and provide boutique service and access.
High-net-worth services include:
Advanced financial planning concepts
Streamlined, tax-efficient investment portfolio management
Tax planning and efficiency strategies
Estate planning review
Family strategy and wealth transfer
Philanthropic endeavors with record keeping through donor-advised funds
Specialized umbrella insurance with max coverage for HNW individuals
Medicare Supplement guidance and resources
Lending options through jumbo mortgages, flexible lines of credit, and other customizable options
Events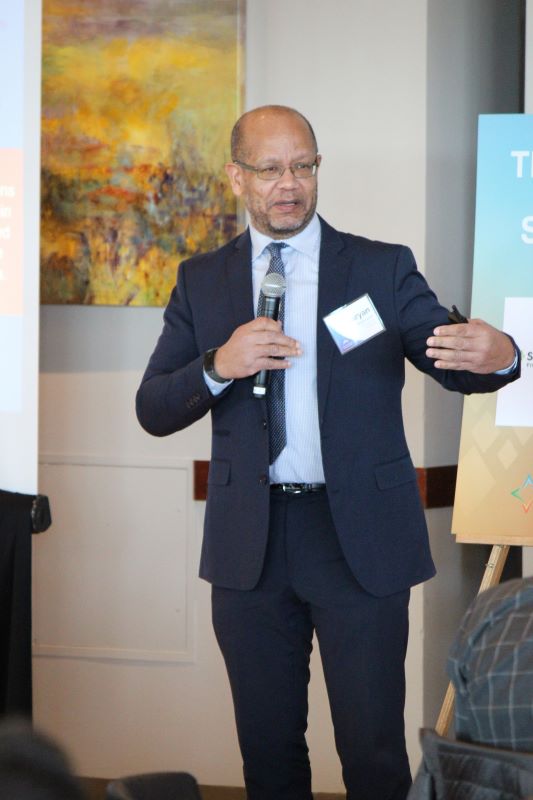 With a passion for financial literacy, I regularly speak in the community, at churches, or within organizations on financial wellness topics.
Available presentations:
Finance 101
Retirement Planning
College Savings & Funding Education
Naryan is a Registered Representative & Investment Advisor Representative of Securian Financial Services, Inc. 5641504/DOFU 5-2023