Luke Strode, CFP®
Associate Partner and Wealth Advisor

Helping high achievers focus on their finances in order to create, grow, and preserve true wealth.
Are you trying to figure out what to do with the money you have coming in?
In nearly a decade of working as a financial advisor, I've had the privilege of working with clients in many different career fields and across generational lines.
However, the one commonality in the people across the table is that they are driven. They have mastered what it takes to be successful in their job and their life, and they have the income to show for it.
Unfortunately, having money is only one part of the equation.
You need to know what to do with it to be truly successful, and that's where I can help.
Let's create a game plan for your money.
What you can expect
You have very acute financial needs and require an objective and transparent approach to your financial goals and concerns. I believe the only way to offer this level of service is through trust and transparency.
I have structured my practice in a way that allows me to spend time getting to know you and your family, so I may deliver customized strategies to suit your needs.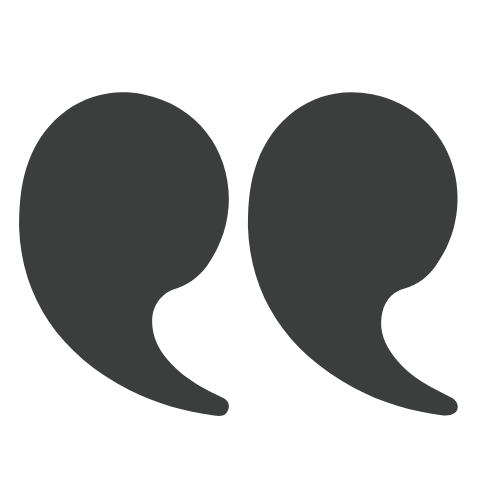 Sharon and I value our business relationship with you. We appreciate your wisdom and expertise as well as the way you communicate with us, your attention to detail, and the way you do business. We are very lucky to have you to guide us, Luke!
—PHIL A. & DR. SHARON A.
About North Star Resource Group – Scottsdale Division
In 2018, a team of experienced financial advisors and I set the foundation for North Star Resource Group – Scottsdale as a boutique, client-centric, integrity-driven, comprehensive wealth management practice to cater to the needs of high income and high net worth clients.
We connect our clients with resources and support through our larger firm North Star Resource Group, a nationally recognized independent firm with over $11.3 billion of client assets (as of Aug. 2022) entrusted to them and origins tracing back to 1908.
Qualifications
Bachelors in finance and entrepreneurship from the University of Arizona
Graduate of the McGuire Program of Entrepreneurship, which consistently ranks in the top 10 public graduate programs in the country2
CERTIFIED FINANCIAL PLANNER™ certification training from University of California Berkley. The CFP® designation comes with extensive training in financial planning, estate planning, insurance, investments, taxes, employee benefits and retirement planning, and it is held by less than 30% of all financial advisors in the industry.3
FINRA Series 7 Registered
FINRA Series 66 Registered
Licensed Life, Accident and Health Insurance Agent
Distinguished among a select group of financial advisors worldwide by the Million Dollar Round Table (MDRT)
I live in phoenix with my wife Grace and our dog Dolly!
Services personalized
You likely have many financial goals vying for your attention—and your paycheck. My job is to help you quiet the noise, find clarity, and create a strategy for your unique path toward financial security.
Individuals and families
Student loan management
Budgeting or cash flow management
Life insurance and disability insurance
Property and casualty insurance
College funding
Holistic financial planning
Veterinarians and practice owners
Student loan management
Qualified employer plans: 401(k)s, SEP IRAs, SIMPLE IRAs
Defined benefit plans
Business continuation and exit strategies
Holistic financial planning
I am currently serving as the Financial Ally Chair for the Arizona Vet Association.
Physicians, nurses, and other medical professionals
Student loan management
Occupation-specific disability insurance and rider recommendations
Cash flow management
Holistic financial planning
Business owners
Cashflow management
Tax planning*
Qualified employer plans: 401(k)s, SEP IRAs, SIMPLE IRAs
Defined benefit plans
Business continuation and exit strategies
Holistic financial planning
Real Estate Agents
Cashflow management
Tax planning*
Qualified employer plans: 401(k)s, SEP IRAs, SIMPLE IRAs
Defined benefit plans
Business continuation and exit strategies
Holistic financial planning
Retirees
Tax-efficient decumulation*
Long-term care insurance
Medicare Supplement insurance
Holistic financial planning
*Financial Professionals do not provide specific tax/legal advice and this information should not be considered as such.  You should always consult your tax/legal advisor regarding your own specific tax/legal situation.
Million Dollar Round Table (MDRT) is an independent membership organization of life insurance and financial service professionals. Membership levels are based on commissions, premiums, or fees generated within a year from investment and insurance products. Members must apply annually and pay a fee. Members must be members in good standing of a Professional Association which has met the following criteria: in existence at least 2 years, have 100 or more members, must be a nonprofit organization, must have a code of ethics and an effective means of dealing with breaches of its code. Members must also adhere to the MDRT Code of Ethics. Working with this advisor is not a guarantee of future financial results. Investors should conduct their own evaluation.
Investment advisor representative of Cetera Advisor Networks, LLC. Securities offered through Cetera Advisor Networks LLC (doing insurance business in CA as CFGAN Insurance Agency LLC, CA Insurance Lic # 0644976), member FINRA/SIPC. Advisory Services offered through Cetera Investment Advisers LLC, a registered investment adviser. Cetera is under separate ownership from any other named entity. CA Insurance License #0K42463.