Anthony J. Schau, CFP®
Financial Planner & Regional Vice President Coordinating financial solutions, freeing you to focus on the rest of life.
We create integrated financial plans that free your time and energy for the other things that matter, leaving you with confidence your insurance and investments are working away on your behalf.
Financial guidance since 1992
Financial advisors offer a myriad of services, but at the end of the day, it boils down to one thing: clear financial guidance.
My aim is to help people organize their complete financial picture—from retirement plans to personal insurance to investments—so they can spend less time worrying about their money and more time living.
In the nearly 30 years since I started this career, I have seen thousands of individuals and families walk the path from stress toward security, and I look forward to helping you do the same.
What is a CFP®?
And why does it matter?
Working with a financial planner starts with a foundation of trust, and designations are just one way to decide who will earn your trust.
Out of thousands of financial professionals, less than 35% of financial advisors have been certified by the CFP board. †
To receive this designation, you must meet rigorous qualifications for advanced financial planning through coursework, as well as adhere to a high ethical standard.
With this designation, you can expect:
Integrity
Objectivity
Competence
Fairness
Confidentiality
Professionalism
Diligence

As a CFP Professional, I'm able to take on the role of a fiduciary for my clients and remain committed to acting in their best interest as I deliver holistic financial planning.
Our approach
With retirement being the largest and most common financial goal, I worked to become a specialist on the subject, working with each client to create a strategy for retirement success.
We use the bucket method with clients, designing a portfolio that goes hand in hand with their financial plan:
Bucket 1: Emergency Reserves + Short-Term Need

6 months-3 years

Bucket 2: Brokerage Account

4-15+ years

Bucket 3: Supplemental Retirement

8-10+ years

Bucket 4: Qualified retirement plans (401K, IRA, Roth)

59 ½ and beyond
Instead of asking, "Where should I invest?" we ask, "What do you want to accomplish?" We start with your goals, categorize them by time horizon, and then select the "bucket" that makes the most sense.
You don't need to master the markets to be a successful investor. You simply need to manage your behavior and mindset to stay invested, and your properly balanced portfolio will do the work for you.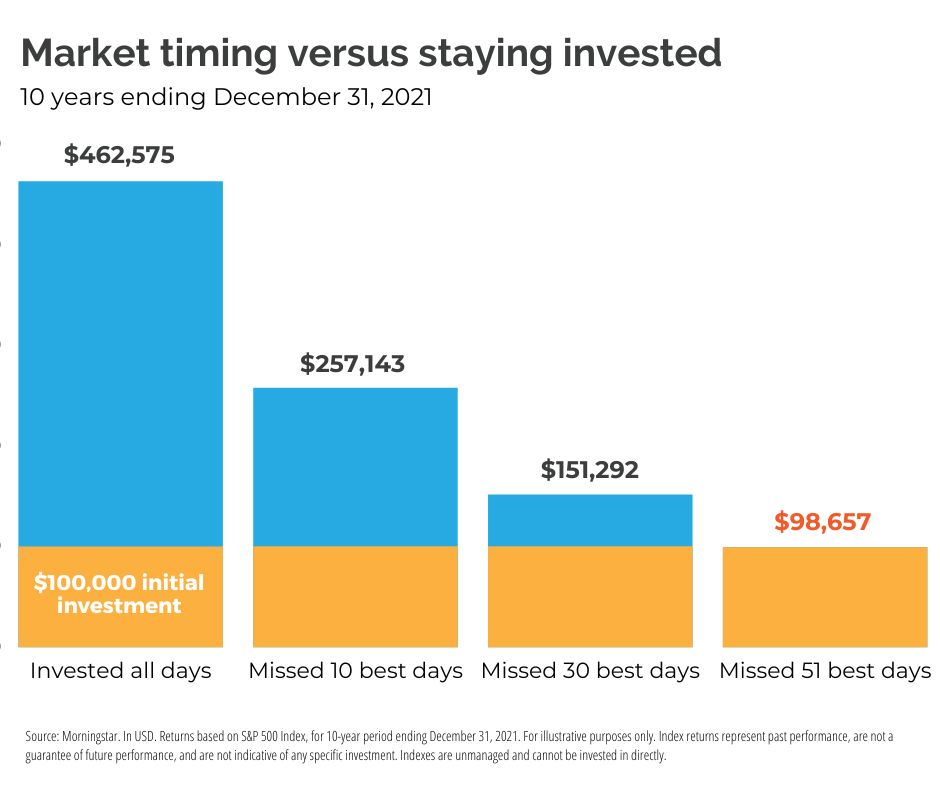 Our process
My team's financial planning process is based on what you want to accomplish. We work to ensure that you and your family are secure in every stage of your life, through unforeseen adversity and with financial confidence.
Introduction
I start by getting to know you in person or over the phone. This short call is complementary with no obligations—it's simply a chance to learn if my team is a good fit for what you hope to accomplish.
Discovery
After an introduction, the discovery meeting is a fact-finding mission. I will help you uncover core money values and life goals, as well as organize your financial documents and accounts to gain a clear picture of where you are and where you intend to go.
Education
I believe that financial knowledge begets financial confidence, and when you understand the elements of a financial plan, you are more likely to stick to it.
Because education is so central to your success, each meeting we have together will incorporate some amount of teaching. Additionally, I recommend each client spend one appointment discussing in-depth investment philosophy to begin to take true ownership of your financial trajectory.
Recommendations
With the groundwork laid, my team and I will design a customized financial strategy for you. Using the comprehensive services available through North Star, we will make recommendations on how to bridge the gap between your current position and your end goals.
Review
If you choose to implement our recommendations, and your plan is in place, we will set specific dates to review and update your plan month after month, year after year.
In these meetings, we will monitor and track your progress, complete retirement analysis and projections, discuss important decisions, review your investment and risk strategies, and adapt the plan according to life changes.
Our personalized services
With a client-centric framework for our practice, our team is equipped to provide a wide range of services that our clients need, including personalized services for specialized occupations.
Core services include:
Investment advisory and behavior management
Risk management
Asset protection strategies*
Individual life insurance
Cash flow management
College education funding strategies
Tax minimizing strategies*
Long-term care
Medical professionals
Physicians, nurses, and other medical professionals have unique financial opportunities as well as challenges.
As a member of the North Star Medical Division, I am continually sharpening my knowledge and skills when it comes to financial planning from residency and student loan repayment to retirement and exit planning—and everything in between!
 • College education funding strategies
 • Retirement strategies
• Own-occupation disability insurance
• Individual life insurance
• Tax minimizing strategies*
• Basic employee benefit review for medical professionals*
• Asset protection strategies*
Pre-retirees
The five to 10 years before retirement are a culmination of all the financial choices you've made in your adulthood. Your mind is buzzing with questions about what the next 30+ years will entail and if you have saved and prepared well enough to enjoy these years.
My mission is to develop a comprehensive retirement strategy that becomes a foundation of confidence for you and your family.
 • Long-term care
 • Cash flow management
• Retirement income options
• Asset protection strategies*
• Investment advisory services
• Investor behavior management
Our team
About Anthony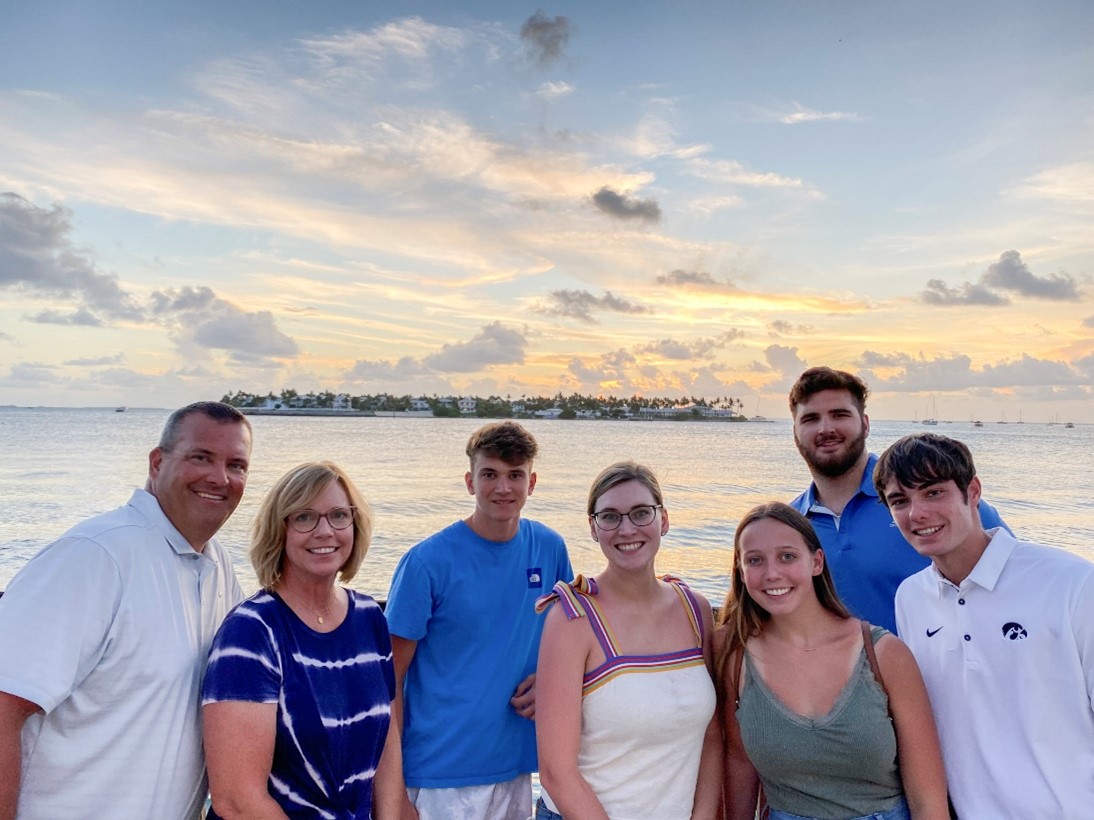 As a graduate of the University of Iowa, I am a devoted Hawkeye fan, and I enjoy hunting, fishing, and snow and water skiing in my free time.
My wife and I live in North Liberty with our three kids.
Within my community, I am a past president of the Coralville-North Corridor Rotary Club, past treasurer of the Heritage Christian School in North Liberty, and past president of Iowa NAIFA (National Association of Insurance and Financial Advisors).
Qualifications
Bachelors in finance from the University of Iowa
CERTIFIED FINANCIAL PLANNER™ certification
Licensed adviser and broker in 30+ states
Check my FINRA records >
Distinguished among a select group of financial advisors worldwide by the Million Dollar Round Table (MDRT)
Member of the Premier Association of Financial Professionals®
Support team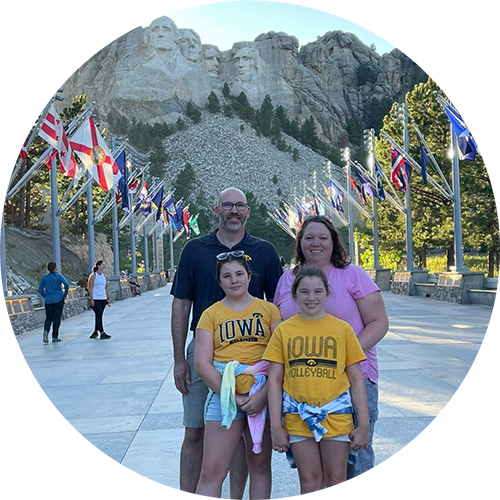 Jill Daly
Client Service Specialist
319.800.6303 | jill.daly@northstarfinancial.com
Jill Daly joined the team in 2004, and she enjoys serving as a resource for all client account needs. She works with clients to implement financial strategies from paperwork completion to placing trades and everything in between.
Jill is fully licensed for insurance and registered for securities and earned her bachelor's degree in business administration and finance from Mount Mercy University.
Jill lives in North Liberty with her husband Shaun and two daughters, Claire and Stella. Outside of the office, Jill keeps busy as a Girl Scout Troop Leader and Parent Teacher Group President for her children's schools.
Jill is an investment advisor representative of Cetera Advisor Networks, LLC.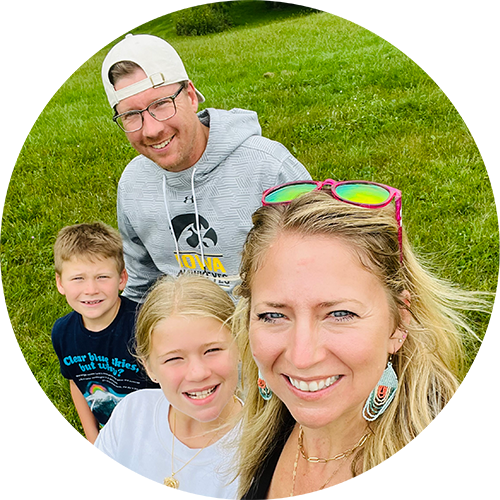 Stephan Sabo
Business Development Coordinator
319.351.4309 | stephan.sabo@northstarfinancial.com
Stephan started his career at North Star as an intern in his final year of college at The University of Iowa. Upon getting his degree in business management from the Tippie College of Business in 2007, he accepted a full-time position with Anthony's practice.
Stephan is a fully licensed registered representative for Anthony's practice.  He helps foster new client relationships for the practice and adds another layer of service for our clients' needs.
Stephan grew up in Iowa City and enjoys reminding his son 8-year-old Carsten and 10-year-old daughter Linley how great it is to be a Hawkeye. In the community, Stephan and his wife Kara are involved in the nonprofit HavLife, which supports local youth. Their family enjoys hanging out in the neighborhood, traveling with friends during youth baseball and cheer season, and Iowa football tailgating. Go hawks!
Stephen is an investment advisor representative of Cetera Advisor Networks, LLC.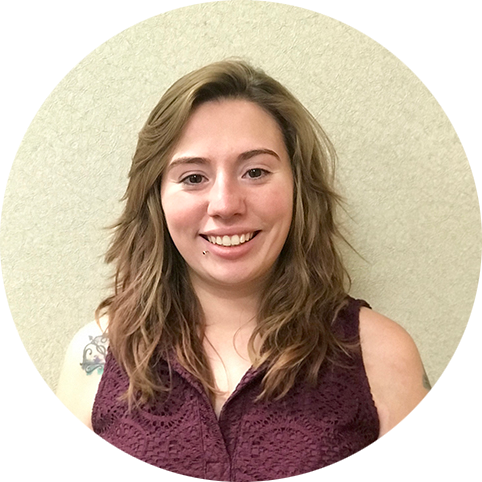 Heaven French
Business Coordinator
319.351.4308 | heaven.french@northstarfinancial.com
Heaven French has been a member of the team since April 2018. She grew up in northwest Iowa and moved to Iowa City in 2016 to finish her psychology degree at University of Iowa, graduating in May 2017.
Heaven is fully licensed for insurance and registered for securities. She handles the office day-to-day, helps with client service requests, and guides clients through the application/underwriting process for life and disability insurance.
When not at work, Heaven enjoys spending time with her animals and family, going to concerts/standup comedy, and being in nature.
Heaven is an investment advisor representative of Cetera Advisor Networks, LLC.
Resource team
We coordinate with planning, investments, and insurance specialists at North Star to provide you a high-level of service and expertise.
Investment advisor representative of Cetera Advisor Networks, LLC. Securities offered through Cetera Advisor Networks LLC (doing insurance business in CA as CFGAN Insurance Agency LLC, CA Insurance Lic #0644976), member FINRA/SIPC. Advisory Services offered through Cetera Investment Advisers LLC, a registered investment adviser. Cetera is under separate ownership from any other named entity. CA Insurance License #0E95042.
Separate from the financial plan and our role as financial planner, we may recommend the purchase of specific investment or insurance products or accounts.  These product recommendations are not part of the financial plan and you are under no obligation to follow them.
*Financial Professionals do not provide specific tax/legal advice and this information should not be considered as such.  You should always consult your tax/legal advisor regarding your own specific tax/legal situation.