The Forgotten Element of Well-Being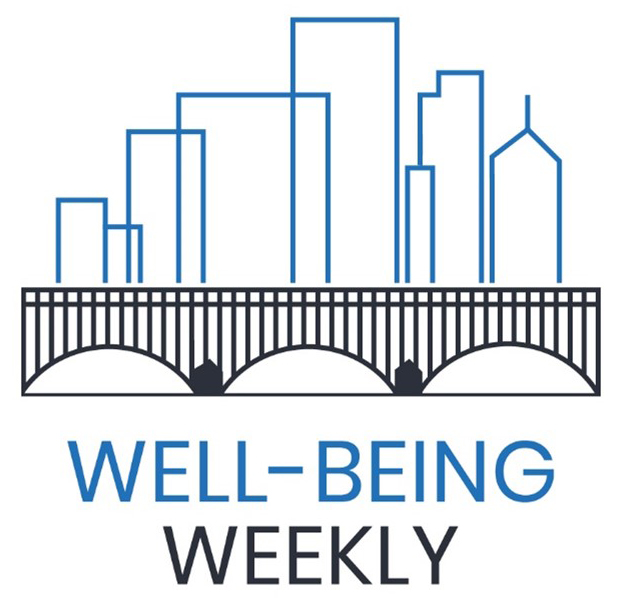 The forgotten element of well-being
Our relationship with money is an underemphasized tenet of whole person wellbeing.
I've written such statements before and I'm sure I will write them again. Numerous elements make up wellbeing and they are all interconnected as seen below: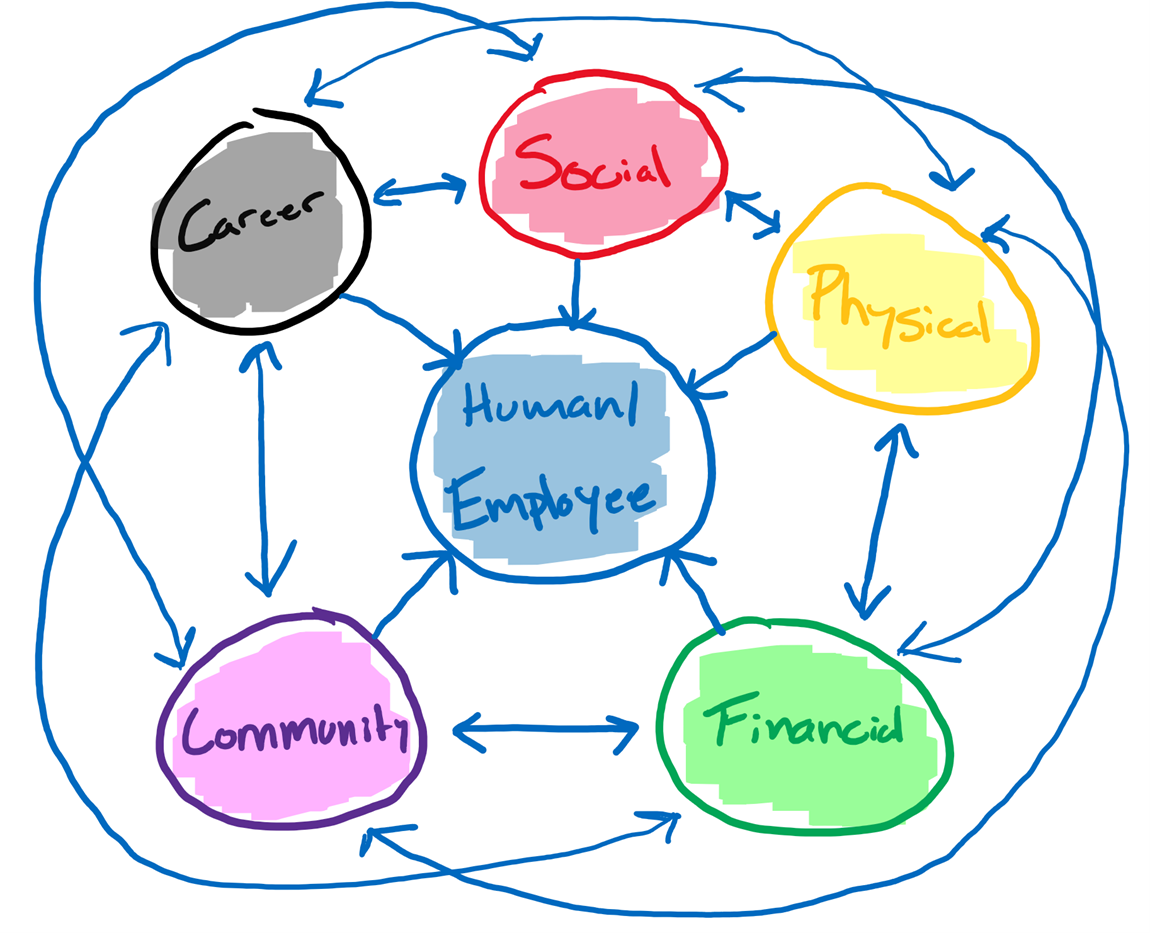 Richard Wagner in his book, Financial Planning 3.0: Evolving Our Relationships with Money, states, "Most folks live their lives in a sea of money. Since their first breaths, money has been all around them, and all that they hold dear. It compels decisions around work, residence, children and childcare, travel, family issues, diet, charity, health care, elder care, recreation and entertainment, faith and religion and so forth. It is all there 24-7-365." Therefore, to experience wellbeing in any domain of your life, you must be well financially.
Unfortunately, as a society we often define financial wellbeing inaccurately. We think of financial wellbeing as being well to do or in possession of a high income. Yet even those that fall into these categories can lack financial wellbeing. Jim Harter and Tom Rath, authors of WellBeing: The Five Essential Elements, write, "… financial security — the perception that you have more than enough money to do what you want to do — has three times the impact of your income alone on overall wellbeing. Further, a lack of worry about money has more than double the impact of income on overall wellbeing."
Perhaps the financial services industry has conditioned us to attribute the wrong definition to financial wellbeing. Often, we are told to focus on wealth accumulation and increasing our net worth. There is wisdom in saving and investing money, but I believe starting there skips a step. If the perception that you have more than enough money to do what you want to do has three times the impact on overall wellbeing than income as stated by Rath and Harter, then we must not start with saving and investing strategies. We must decide what we want to do. Or ask the question, what do we want money to do for us?
You may have heard the statement, "people don't want money, they want what money can do for them." That's why in my financial advisory practice, I start with my client's values. I want to learn what matters to them and what it will take for them to find satisfaction in their life. Once I understand their values and what they want in life, we can employ the necessary strategies to provide them with the highest probability of success based on the resources available to them.
If this step is skipped and we focus strictly on maximizing financial returns through investment strategies and my client is unable to do what they want in life, then I have failed. To pursue financial wellbeing, you must know what is important to you. Take time to discuss what matters to you with your family and those important to you. Then, it will be easier to craft a financial strategy that will set you on a pathway towards heightened financial and even overall wellbeing.
Do you want to experience financial well-being and start financially thriving? Book a financial well-being lab session on my calendar here:
The only cost is your time and there is no obligation.
Alex is a registered representative and investment advisor representative of Securian Financial Services, Inc. 3884130/DOFU 10-2021
10261 Yellow Cir Dr, Hopkins, MN 55343. Securities and investment advisory services offered through Securian Financial Services, Inc. Member FINRA/SIPC. North Star Resource Group is independently owned and operated. Fortune Financial is affiliated with North Star Resource Group and is independently owned and operated.