Less Thinking, More Doing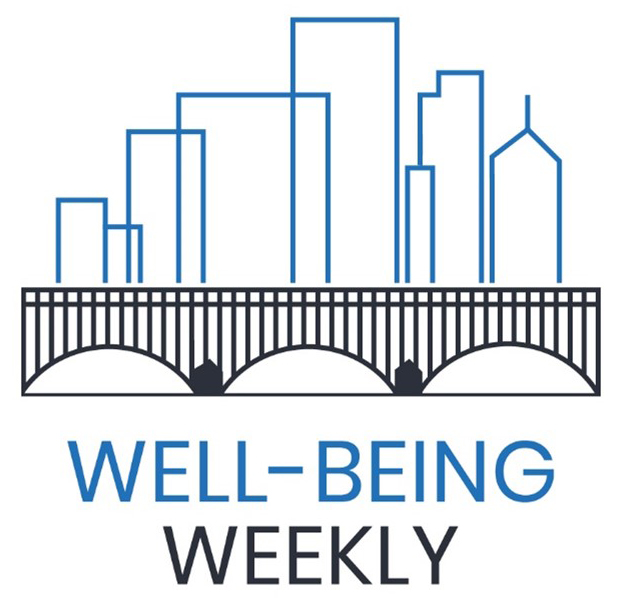 Lately, I have been hearing from a lot of people "I can't find the time to get everything I need to do, done." A sentiment I can echo.
There's a difference between being "busy" and productive. I don't just mean being productive at work, but in our personal lives as well.
Being "busy" looks like:
Rapidly hopping from place to place, task to task
Trying to accomplish more in less time
Feeling frantic, anxious and stressed
Being productive looks like:
Focusing on one thing and doing that one thing to the best of our ability
Steady, consistent effort
A feeling of being "in the groove" or "in the flow"
How do we move to being productive?
I have found that it means moving from doing more with less 👉 doing less with more.
Okay, okay…so what does that actually mean?
We drastically overestimate how much we can achieve in the short term and underestimate how much we can do in the long run.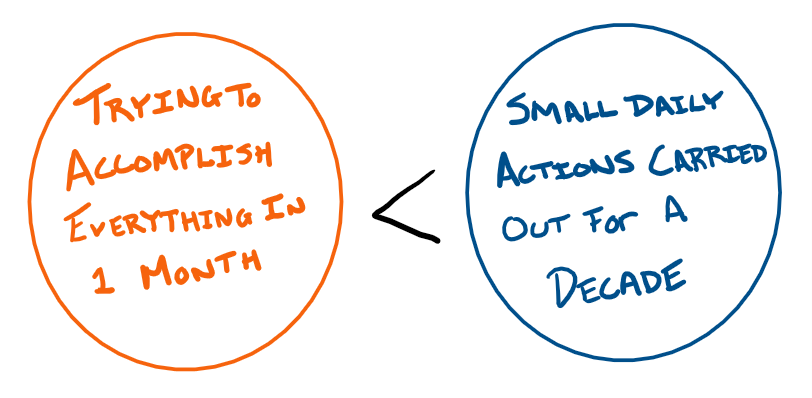 That means if we can find a way to focus on less in the moment, put away our phones, and do that one thing, we can achieve more. Whether it's work, spending time with our loved ones, planning that needed vacation, or some house cleaning.
For me, the way I do that is to block off the time on my calendar and keep lists of the actions I know will cultivate well-being in my life. And then it becomes easier to see that…
Those smaller, more focused efforts, have a way of compounding on themselves over the long run.
My best clients understand this principle.
They approach big projects like progressing towards their most important financial goals in a habitual manner.
With my guidance, they know what behaviors will help them reach their objectives and they consistently execute those behaviors.
They grasp that financial wellness isn't an endpoint, but a culmination of focused action carried out for years and oftentimes decades. Which brings me back to the title…
We don't need to think more…we do enough thinking as human beings. We need to do more!
Whenever you're ready, there are 2 ways we can help you:
Work 1:1 with me to build your own personalized Financial Wellness Blueprint™ – an outline to achieve your financial goals and live life on your terms. Free and no obligation. Book here.
Evaluation of different retirement plans (401(k), SIMPLE IRA, SEP IRA, etc.) for your business. Free and no obligation. Book here.
Be Well,
Alex Morrall, CFP® & A.J. Imholte
Registered representative and investment advisor representative of Securian Financial Services, Inc. Securities and investment advisory services offered through Securian Financial Services, Inc. Member FINRA/SIPC. North Star Resource Group is independently owned and operated. Fortune Financial is affiliated with North Star Resource Group and is independently owned and operated. To opt-out from receiving future emails from Fortune Financial, please reply with "REMOVE" in the subject line. 4912865/DOFU 8-2022