All Press Releases
Brett Vander Bloemen Looking to Hit $500,000 Raised for Alzheimer's Disease Research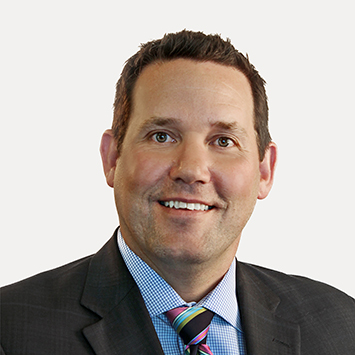 Vander Bloemen will host his 5th charitable golf event in July, with all proceeds directed to Mayo Clinic's Alzheimer's Disease Research Center.
SAINT PAUL, Minn. — Brett Vander Bloemen, Senior Partner at North Star Resource Group, will host the 5th Annual Liz Vander Bloemen Charitable Golf Event on Monday, July 16, 2018. The event, as with the past 4 events, will take place at the Town & Country Club in St. Paul. All proceeds will be directed to Mayo Clinic's Alzheimer's Disease Research Center.
The event, held in honor of Vander Bloemen's mother, Liz, has to date raised $400,000 for Alzheimer's disease. After watching his mother suffer from the disease, Vander Bloemen decided to take action and do something to support Alzheimer's research. He first held the event in July 2014. Liz Vander Bloemen passed away in September 2014, after 6 years of valiantly battling the disease.
Vander Bloemen has witnessed the toll that Alzheimer's disease takes on both those suffering and their loved ones. In hosting the golf event, he hopes to both bring awareness to the disease and make a difference in the efforts to find a cure or preventative measures. Mayo Clinic's Alzheimer's Center, jointly based in Jacksonville, FL and Rochester, MN, is a leader in working toward preventing, delaying and ultimately curing Alzheimer's disease, as well as other forms of dementia. Vander Bloemen has had the pleasure over the past 4 years to deliver a $100,000 check each year to the director of the center, Dr. Ronald C. Petersen, totaling $400,000.
"It's a great way to honor a great mom," Vander Bloemen said. When asked about what he misses most about his mom, he said," everything—I miss everything about her."
As in previous years, the event is partnered with the Scott Richards North Star Charitable Foundation (SRNSCF), the charitable arm of North Star Resource Group. The SRNSCF will match every dollar up to $50,000.
The event will begin with lunch at 11:00 a.m. on July 16th, followed by tee off and an auction dinner to follow in the evening. All proceeds from the auction will also benefit the cause.
To get involved, click here to make a donation.
To learn more about Brett Vander Bloemen, visit https://www.northstarfinancial.com/find_an_advisor/brett-vander-bloemen/.
About North Star Resource Group
North Star Resource Group is a Minneapolis-based financial services firm that provides both individuals and businesses with the resources to help create, preserve and protect their wealth. North Star has more than 150 full time advisors and over 150 employees. In a network of over 40 offices in 23 states, they have contributed to the financial security and well-being of over 140,000 individuals and small businesses**. To learn more about North Star Resource Group, visit www.NorthStarFinancial.com.
North Star Resource Group offers securities and investment advisory services through Securian Financial Services, Inc.  Members FINRA/SIPC. North Star Resource Group is not affiliated with Securian Financial Services, Inc. North Star Resource Group is independently owned and operated.
**Data as of 12/31/2017
For Immediate Release
Contact:
Megan Temte
North Star Resource Group
612.617.6018
megan.temte@northstarfinancial.com
###