All Press Releases
Phillip Richards inducted into the Insurance Business America Hall of Fame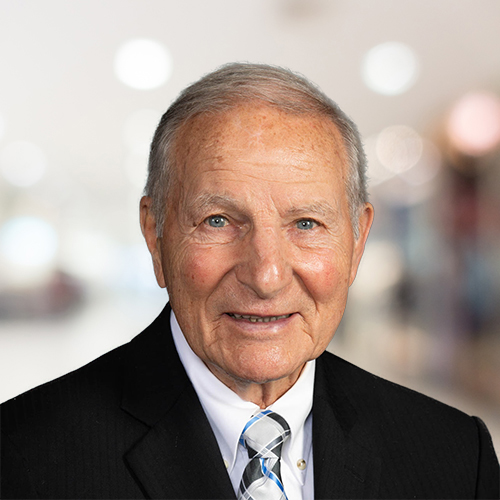 ENGLEWOOD, Colo. — November 5, 2020 — Insurance Business America inducted Phil Richards, CLU®, RHU®, Executive Chairman and Founder at North Star Resource Group, and 25 other honorees into their fourth annual Hall of Fame.
The IBA Hall of Fame recognizes industry professionals with 35 or more years' experience improving the lives of countless insureds and colleagues in the industry.
This year's inductees were selected by a panel of seven industry experts, who looked at each nominee's contribution to the industry overall. This year, the panel also considered each person's efforts toward furthering diversity and inclusion.
Richards is an international speaker, author and philanthropist. After acquiring North Star Resource Group in Minneapolis in 1969, Richards guided the firm as CEO for 46 years before transitioning into his current role as Executive Chairman and Founder in January 2016.
As a contributing member of the financial and insurance industry, Richards is a member of the Finseca Hall of Fame, The American College of Financial Services Hall of Fame, and the Securian Financial Services Hall of Fame, as well as being the recipient of the 66th annual John Newton Russell Memorial Award by NAIFA.
Currently, Phil serves as the founder and chair of the board for the Scott Richards North Star Foundation, which donates 10 percent or North Star's annual profits to national and local nonprofits, including recently funding two endowed chairs for Alzheimer's research at Temple University. He is also the chair of the Mayo Clinic of Arizona Leadership Council and a member of the Board of the National High School Coaches Association.
Graduating from Temple University in 1962, Phil continues to support his alma mater as the vice-chair to the Board of Trustees, as the chair of the Executive Committee, and as the 2016 commencement speaker, at which time he was awarded an honorary doctor of humane letters degree.
About North Star Resource Group
North Star Resource Group is a Minneapolis-based financial services firm that provides individuals, families and businesses with the resources needed to create, preserve and protect their wealth. With a network of 170 advisors in 22 states, North Star has helped develop a sense of financial security and well-being with over 140,000 individuals.* Additionally, North Star contributes 10 percent of profits each year to worthy nonprofits through the Scott Richards North Star Foundation, totaling $5.8 million donated since 2004.** To learn more about North Star Resource Group, visit www.northstarfinancial.com.
*Data as of December 2019
**As of June 2020
###
If you would like more information about this topic, please call Megan Temte at 612.617.6018, or email at megan.temte@northstarfinancial.com.
Phil is an investment advisor representative of Cetera Advisor Networks, LLC.

Awards and club membership are based primarily on commissions, premiums, or fees generated from investment and insurance products and other criteria relative to leadership, achievement, and recruiting. Working with this individual or firm is not a guarantee of future financial results. Investors should conduct their own evaluation.