All Press Releases
Phillip Richards to Be Temple University's new Vice Chair to the Board of Trustees and Chair of the Executive Committee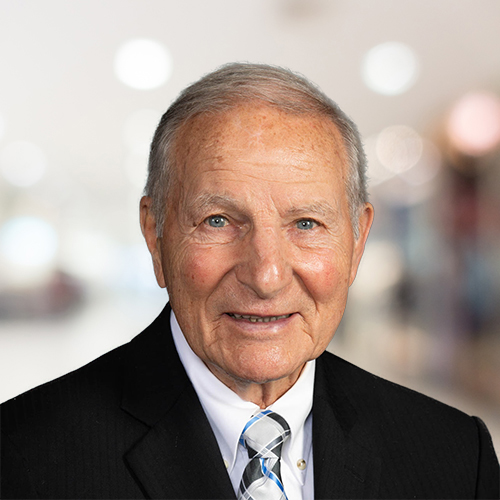 PHILADELPHIA — Temple University appointed Phil Richards, CLU®, RHU®, Executive Chairman and Founder at North Star Resource Group as Vice Chair to the Board of Trustees and Chair of the Executive Committee on Friday, August 9, 2019.
"After being involved with leadership at Temple University for many years, I look forward to this new role for improving the school's future as well as the future of its students," says Richards.
Richards received his Bachelor of Science in pre-law and economics from Fox Business School at Temple University in 1962, where he served as Student Body President and received the Sword Award as outstanding senior classman. A recipient of a full wrestling scholarship, Richards also served as team captain of the school's wrestling team.
In his post-collegiate career, Richards bought a five-agent financial services firm that he grew into North Star Resource group with 130,000 clients, 320 advisors and team members and $8.3 billion in assets under administration in 2019.**
"We built North Star by finding great people right off college campuses," Richards says. "Even today, we take young adults just finishing business school and help them grow. Temple University and its business school have built a wonderful foundation for me to find and to invest in these young individuals."
Richards has participated in Temple University's Chairman's Circle and served as a trustee at Temple since 2009. Earlier this year, Richards was honored as one of Temple's Centennial Honorees, and he was also awarded an honorary Doctor of Humane Letters degree in 2016 when he delivered the school's commencement speech.
Richards is also responsible for a financial donation to bring wrestling back to Temple, and he was inducted into the Temple Athletics Hall of Fame in 2018.
Most notably, Richards is responsible for the creation of the Alzheimer's Center at Temple and the establishment of the Scott Richards North Star Charitable Foundation Chair for Alzheimer's Research. This month this Foundation, along with Stop Alzheimer's Now Foundation is establishing a second fully endowed chair at the Temple Medical School.
With a career in the financial services profession dating back to 1962, Richards is an international speaker, author and philanthropist. After acquiring North Star Resource Group in Minneapolis in 1969, Richards guided the firm as CEO for 46 years before transitioning into his current role as Executive Chairman and Founder in January 2016. He additionally serves as the chair of the Scott Richards North Star Charitable Foundation.
About North Star Resource Group
North Star Resource Group is a Minneapolis-based financial services firm that provides both individuals and businesses with the resources to help create, preserve and protect their wealth. North Star has more than 150 full time advisors and over 170 employees. In a network of over 40 offices in 23 states, they have contributed to the financial security and well-being of over 130,000 individuals and businesses.** To learn more about North Star Resource Group, visit www.NorthStarFinancial.com.
**Data as of 12/31/18
For Immediate Release
Contact:
Megan Temte
Digital Marketing Specialist
North Star Resource Group
612.617.6018
Megan.Temte@northstarfinancial.com
###