All Press Releases
Jane LaLonde named 50 Over 50 honoree by AARP Minnesota and Pollen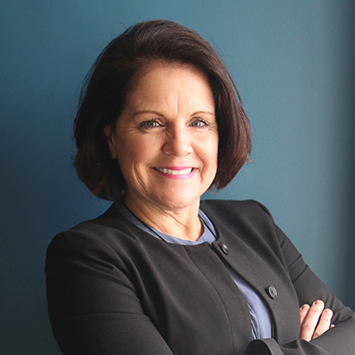 MINNEAPOLIS — December 3, 2020 — Jane LaLonde, CFP®, partner at North Star Resource Group was recognized by AARP Minnesota and Pollen as a 50 Over 50 honoree today.
"I am honored to be recognized alongside these brilliant Minnesotans working in nonprofits, business, the arts, and our community," said LaLonde. "After years of doing business here in the Twin Cities, it's stories of people who motivate me the most. From my clients to these honorees, I am consistently learning from the people around me who serve selflessly, innovate courageously and work tirelessly for the betterment of our communities."
The 50 Over 50 list celebrates and recognizes Minnesotans over the age of 50 who have made significant contributions and achievements in their communities. LaLonde was one of 10 honorees in the list's business category.
Though women make up most of the workforce, they are in a drastic minority in the financial planning industry. Despite growth in the number of Certified Financial Planner™ Professionals (CFP®), according to the CFP Board's 2019 numbers, the percentage who are women has remained at 23%.1
LaLonde embarked on her career in 1982, when there were even fewer women in the industry than there are today. In the decades since, she has advanced to become one of North Star's top producing advisors. She is also a frequent speaker and the co-author of Real-Life Financial Planning with Case Studies for Women. Beyond serving her community, LaLonde helps her clients grow their wealth to allow them to have a sense of financial security throughout life's goals, challenges and opportunities.
LaLonde and the other honorees will be recognized on Thursday, December 10, at 7 PM Central for a brief, virtual program, followed by the premiere of the 50 Over 50 documentary film. Find more about the 50 Over 50 recognition program at pollenmidwest.org/stories/2020-50-over-50.
1Szala, Ginger. (2020, February). Number of Female CFPs Hits Record Level. ThinkAdvisor.
About North Star Resource Group
North Star Resource Group is a Minneapolis-based financial services firm that provides individuals, families and businesses with the resources needed to create, preserve and protect their wealth. With a network of 170 advisors in 22 states, North Star has contributed to the financial security and well-being of over 140,000 individuals.*  Additionally, North Star contributes 10 percent of profits each year to worthy nonprofits through the Scott Richards North Star Foundation, totaling $5 million donated since 2004. To learn more about North Star Resource Group, visit www.northstarfinancial.com.
*Data as of December 31, 2019
###
If you would like more information about this topic, please call Megan Temte at 612.617.6018, or email at megan.temte@northstarfinancial.com.
Jane is an investment advisor representative of Cetera Advisor Networks, LLC. CA Insurance License #0C83881.