All Press Releases
Austin Streeper Named In Business 40 Under 40 Honoree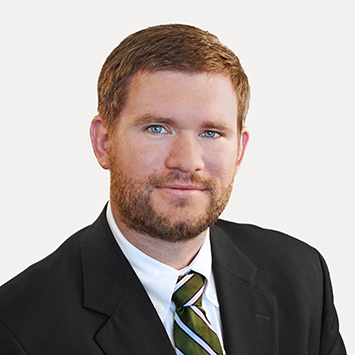 MADISON, Wis. — In Business magazine named Austin Streeper, financial advisor at North Star Resource Group, in their 40 Under 40 class of 2020.
40 Under 40 is an annual recognition of 40 of the most successful and civic-minded young professionals under the age of 40 in the Greater Madison area.
Streeper was recognized for the growth his independent financial advising practice has received, as well as his many philanthropic board memberships.
Streeper has built a practice on providing valuable advice, without pushing products his clients can't use. He also attributes his success to his strong sense of ethics.
"Good ethics seems like it should be a given, but apparently, it's not," says Streeper. "There is nothing more rewarding than a prospective client telling me they want to work with me because they believe I will look out for their best interests."
Along with running a successful business in Madison, Wis., Streeper is also highly involved in local nonprofits.
Streeper is the current co-chair of the UW Carbone Cancer Center Emerging Leadership Board, a group of young professional building community awareness of the efforts and achievements of the UW Carbone Cancer Center.
Serving on various leadership positions on the board since 2017, Streeper has volunteered at various cancer events and connected large national donors to research programs going on at the University of Wisconsin.
Streeper is also the board president for the Canopy Center, a child abuse treatment and prevention agency serving Madison and all of Dane County, Wis. Since he joined the board, the funding for the children and families the organization serves has more than doubled.
"With increased funding, we are able to expand our programming," says Streeper of his contribution to the committee. "I'm very proud of being able to grow the services offered by the Canopy Center so they can help more families in need."
Streeper is a founding member of 100 Men of Dane County. The group selects a Dane County 501(c)3 organization to gift each year, and each member donates $1,000 a quarter to the chosen nonprofit.
In Business magazine will recognize Streeper and the 39 other honorees at a networking reception on March 4 at the Madison Club in Madison, Wis.
About North Star Resource Group
North Star Resource Group is a Minneapolis-based financial services firm that provides individuals, families and businesses with the resources needed to create, preserve and protect their wealth. With a network of 160 financial professionals in 23 states, North Star has contributed to the financial security and well-being of over 140,000 individuals.* Additionally, North Star contributes 10 percent of profits each year to worthy nonprofits through the Scott Richards North Star Foundation, totaling over $5 million donated since 2004. To learn more about North Star Resource Group, visit www.northstarfinancial.com.
*Data as of 12/31/19
###
If you would like more information about this topic, please call Megan Temte at 612.617.6018, or email at megan.temte@northstarfinancial.com.
Austin is an investment advisor representative of Cetera Advisor Networks, LLC.
Working with this individual or firm is not a guarantee of future financial results. Investors should conduct their own evaluation.