All Press Releases
Garrett Culwell Recognized on 2019 Thrive List of Fastest-Growing Advisors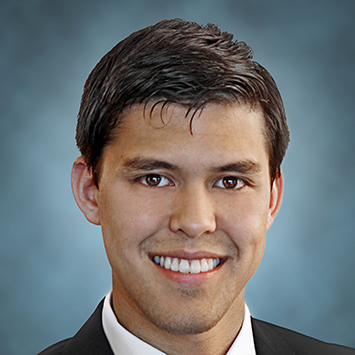 MINNEAPOLIS — Garrett Culwell, financial advisor at North Star Resource Group, has been named a recipient of the WealthManagement.com 2019 Thrive Awards today. The 2019 Thrive Awards list was compiled by measuring percentage revenue growth over the previous three years. The average revenue growth of Thrive Advisors is three times that of the overall industry.
"The WealthManagement.com Thrive Awards is unlike any other recognition program," says WealthManagement.com editor-in-chief, David Armstrong. "Rather than acknowledging AUM or profitability, it recognizes advisors who are on the way up— those who have proven themselves skilled and ambitious by virtue of three solid years of revenue growth. We believe revenue growth is a metric that demonstrates advisor success in providing services of real value to clients and prospects, and key to building a sustainable business for the future."
To qualify for the WealthManagement.com 2019 Awards Thrive list, applicants had to be based in the U.S., offer financial services to individual clients and be free of regulatory actions.
Applications for the WealthManagement.com 2019 Thrive list were accepted from individuals, teams and companies of all types and sizes—including solo advisors, ensembles, practices, family offices, RIAs and IBD reps.
"Garrett's growth and success can be attributed to his always providing great results and value to clients," says North Star CEO, Ed Deutschlander. "We look forward to seeing what Garrett accomplishes next!"
Culwell has worked as a financial advisor at North Star since 2012, and in that time, he has worked at branches in Austin, Dallas and Cincinnati. Garrett focuses on providing a comprehensive financial service experience to his clients while helping them to grow and protect their wealth. Ultimately, Garrett's goal is for all his clients to reach financial independence and to have the option to someday retire comfortably.
About North Star Resource Group
North Star Resource Group is a Minneapolis-based financial services firm that provides both individuals and businesses with the resources to help create, preserve and protect their wealth. North Star has more than 150 full time advisors and over 170 employees. In a network of over 40 offices in 23 states, they have contributed to the financial security and well-being of over 130,000 individuals and small businesses.* To learn more about North Star Resource Group, visit www.NorthStarFinancial.com.
*Data as of 12/31/18
###
If you would like more information about this topic, please call Megan Temte at 612.617.6018, or email at Megan.Temte@northstarfinancial.com.
Garrett is an investment advisor representative of Cetera Advisor Networks, LLC. CA Insurance License #0L45862.