All Press Releases
Ed Deutschlander Receives the Minnetonka Public School's Distinguished Alumni Award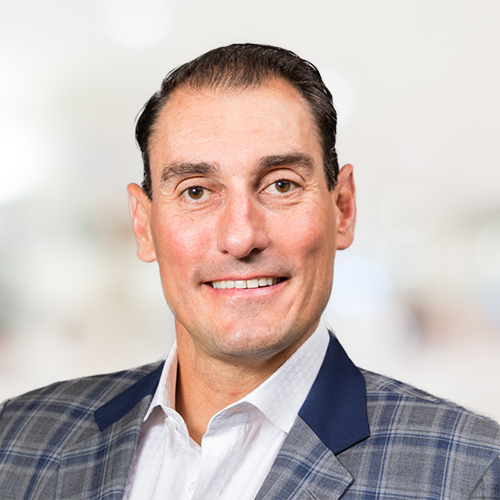 MINNETONKA, Minn. — Ed Deutschlander, CEO of North Star Resource Group, received Minnetonka Public School's highest award, the Distinguished Alumni Award, on September 28, 2019. The Minnetonka Alumni Association recognized Deutschlander and one other alumnus for distinguished professional achievement, distinguished leadership and distinguished service for the greater good.
"Having transferred into the Minnetonka school system during my sophomore year of high school, my time there was not as long as some. However, the impact it made would last a lifetime," said Deutschlander. "The relationships I made through lessons in the classroom and on the football field taught me how to deal with adversity and most of all taught me about community."
After high school, Deutschlander attended Macalester College in St. Paul, and he began his career at North Star Resource Group immediately upon his college graduation.
"The education I received at Minnetonka High School prepared me for my time at Macalester College and for my career, and I am extremely grateful to the Minnetonka teachers, coaches and staff for their effect on my life," said Deutschlander.
After nearly two decades of serving in various leadership roles at North Star, he became CEO in 2016. Overseeing North Star's over 320 financial advisors and team members in 23 states with over 130,000 clients,* Deutschlander said: "It's a true honor and an awesome responsibility to know I'm a steward of that effort."
Deutschlander is the co-author of three books and a recruiting and training program, all of which have been used internationally. Additionally, his recruiting and training program has been recognized in two New York Times bestsellers and he has spoken in 11 countries to tens of thousands of professionals.
In addition, Deutschlander has served his community as a past president of GAMA International and a founding board member of the Scott Richards North Star Charitable Foundation, Bikes for Kids and Stop Alzheimer's Now. He is also one of several Americans on the board of the U.S.-China Insurance Promotion Association.
Deutschlander currently resides in Austin, Texas, with his wife Toni, and he has four children Ashley, Jacob, Hannah and William.
About North Star Resource Group
North Star Resource Group is a Minneapolis-based financial services firm that provides both individuals and businesses with the resources to help create, preserve and protect their wealth. North Star has more than 150 full time advisors and over 170 employees. In a network of over 40 offices in 23 states, they have contributed to the financial security and well-being of over 130,000 individuals and small businesses.* To learn more about North Star Resource Group, visit www.NorthStarFinancial.com.
*Data as of 12/31/18
###
If you would like more information about this topic, please call Megan Temte at 612.617.6018, or email at Megan.Temte@northstarfinancial.com.