All Press Releases
Ed Deutschlander Honored with Macalester College's Distinguished Citizen Award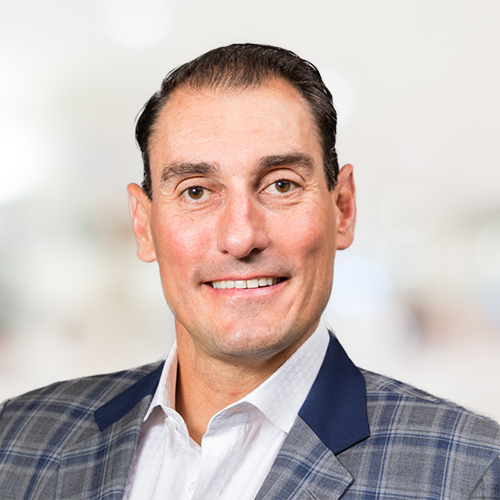 The Distinguished Citizen Award was part of a series of alumni awards representing the best of Macalester's ideals and principles.
SAINT PAUL, Minn. — Edward Deutschlander, CLU®, CLF, CEO of North Star Resource Group, was honored with Macalester College's Distinguished Citizen Award during the school's 2018 Reunion, which took place June 8-10. Nine Macalester alumni were honored with awards reflecting both service and leadership efforts.
The Distinguished Citizen Award recognizes alumni who have exercised outstanding leadership, achievement and active involvements within their local communities throughout their lifetimes. Recipients of the award must demonstrate that their college education has been the training and inspiration for their unselfish and effective service in professional, personal and community involvement settings. Five alumni were selected to receive the award in 2018.
"Macalester shaped me and I feel compelled to give back," said Deutschlander.
Deutschlander is a 1993 graduate of Macalester, with a Bachelor of Arts degree in Psychology. At Macalester, he played, started and lettered in two varsity sports (football and baseball) and served as captain of the football team. He frequently returns to visit Macalester and the football team and prioritizes giving back to the school to provide both incoming and current students with the opportunities that he experienced. Deutschlander credits Macalester with shaping the leader he is today and instilling in him the importance of being a global citizen. He began his career at North Star Resource Group immediately upon his college graduation and after nearly two decades of serving in various leadership roles, became CEO in 2016. Overseeing North Star's over 300 financial advisors and team members in 23 states with over 140,000 clients*, Deutschlander says: "it's a true honor and an awesome responsibility to know I'm a steward of that effort."
In addition to Deutschlander's leadership at North Star, he is a past president of GAMA International, a founding board member of both the Scott Richards North Star Foundation and Stop Alzheimer's Now, and most recently was elected to serve as one of only several Americans on the board of the U.S.-China Insurance Promotion Association. He is also the co-author of three books and a recruiting and training program, all of which have been internationally utilized. Additionally, his recruiting and training program has been recognized in two New York Times bestsellers and he has spoken in 11 countries to tens of thousands of professionals.
To learn more about the Distinguished Citizen Award, visit https://www.macalester.edu/news/2018/05/nine-alumni-to-be-honored-at-macalester-reunion-in-june-2/.
To learn more about Ed Deutschlander, visit https://www.northstarfinancial.com/find_an_advisor/edward-deutschlander/.
About North Star Resource Group
North Star Resource Group is a Minneapolis-based financial services firm that provides both individuals and businesses with the resources to help create, preserve and protect their wealth. North Star has more than 150 full-time advisors and over 150 employees. In a network of over 40 offices in 23 states, they have contributed to the financial security and well-being of over 140,000 individuals and small businesses**. To learn more about North Star Resource Group, visit www.NorthStarFinancial.com.
For Immediate Release
Contact:
Kristen Bernsteen
Copywriter
North Star Resource Group
612.617.6018
Kristen.Bernsteen@northstarfinancial.com
###
Ed is an investment advisor representative of Cetera Advisor Networks, LLC. CA Insurance License #0F81199.