In the 1st quarter our firm gets to together to do a review of the previous year. I thought you might find some of these numbers interesting.
Firm Update:
North Star Client Assets Under Management: $8.2 billion*
Over 2,200 clients implemented a financial plan.
Total new disability premium paid in 2017: $5.7 million (I would estimate that's roughly over 3,000 people who purchased disability coverage in 2017 alone)*
Unfortunately, and fortunately, we paid out life insurance benefits to 232 clients – over $50 million was paid out*
If all our disability policies purchased paid for an average of 5 years it would be roughly $7.1 billion*
North Star has over 150 financial advisors in 23 different states.
North Star is now one of the largest independent financial advising firms in the country.
We celebrated 110 years in business!
North Star donates 10% of its revenues to charitable causes.
My Practice Update:
In 2017 I was recognized among a select group of Financial Advisors worldwide as a qualifier for the Million Dollar Round Table (MDRT). MDRT is the Premier Association of Financial Professionals.
Personal Update:
2017 was an eventful year for us. We moved from Austin to the DFW area in March 2017 to open up our Dallas branch. My wife, Chelsie, received her certification in nutrition planning and is coaching clients on healthier living. Lastly, we've added a few new additions to our family:
Our chocolate lab, Mossy: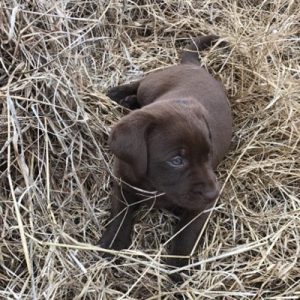 And a few chickens: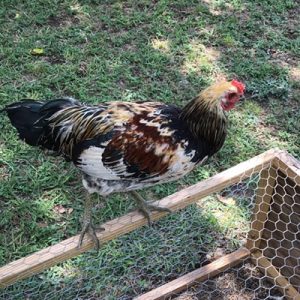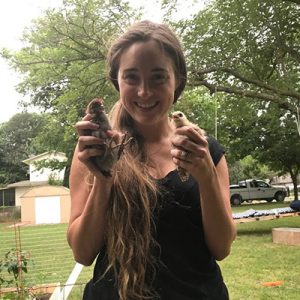 As a reminder, here is a comprehensive list of services at your and your parents, kids, etc. disposal:
Comprehensive Financial Advice

Goal based financial plan
Employer 401k Investment Review
Retirement tracking analysis (accumulation or distribution)
Tax minimization preparation**
Inter-generational wealth management
Estate planning analysis**
Group benefits analysis
Asset protection analysis**
Debt management analysis
Budget analysis
Financial Considerations with a Home purchase**
Business planning

Investment management
Risk management

Disability coverage
Life coverage
Long term care preparation – very important for someone in their 50s-60s to start looking into

Sign up to stay in touch!
Financial Advisors do not provide specific tax/legal advice and this information should not be considered as such. You should always consult your tax/legal advisor regarding your own specific tax/legal situation.
*Source: NSRG product reports as of 12/31/2017
**Financial Advisors do not provide tax or legal advice. Please consult with a tax or legal professional for advice regarding your specific situation,
Million Dollar Round Table (MDRT) is an independent membership organization of life insurance and financial service professionals. Membership levels are based on commissions, premiums, or fees generated within a year from investment and insurance products. Members must apply annually and pay a fee. Members must be members in good standing of a Professional Association which has met the following criteria: in existence at least 2 years, have 100 or more members, must be a nonprofit organization, must have a code of ethics and an effective means of dealing with breaches of its code. Members must also adhere to the MDRT Code of Ethics. Working with this advisor is not a guarantee of future financial results. Investors should conduct their own evaluation.
2013524/DOFU 2-2018